Island combines tropical appeal with industrial haven
Share - WeChat High-level talent, enterprises attracted by facilities, preferential policies and easy lifestyle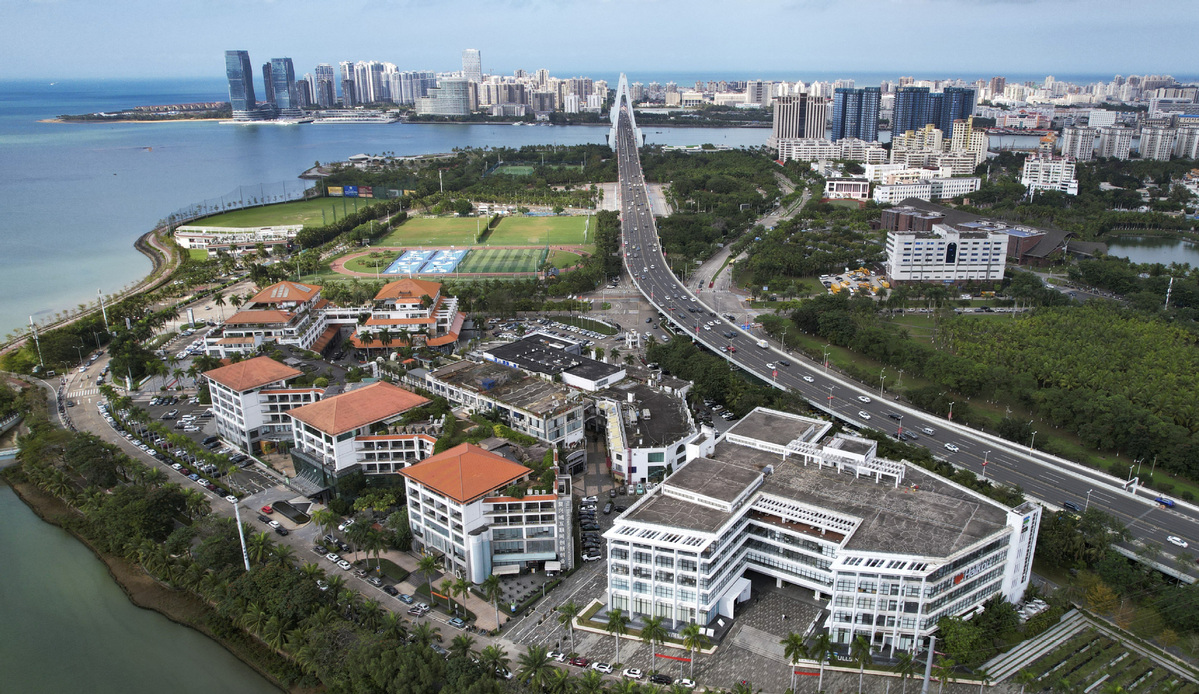 Zhao Jian had lived and worked in Beijing and Shanghai for more than 20 years, when he decided to open his new artificial intelligence company in an industrial park in Haikou, the capital of Hainan province.
In his 40s, Zhao is one of the "high-level" talents the province is attracting to its key industrial parks through an abundance of facilities, infrastructure and services as well as preferential policies. The beautiful natural environment and easier tropical lifestyle are also major attractions for relocating to the island province in South China.
Zhao said that people who are recognized as high-level talent in Haikou can receive a monthly subsidy of 3,000 yuan ($419) to rent an apartment in the city.
"Here in Haikou, you can rent an apartment for only 3,000 yuan, but the living experience is equivalent to that costing at least 10,000 yuan in Beijing," he said.
Zhao opened his company in the Fullsing Internet Industrial Park, one of the 13 key industrial parks of the Hainan free trade port, in 2020.
Since 2018, the 30th anniversary of the founding of the province and the Hainan Special Economic Zone, over 500,000 skilled individuals have been drawn to work on the island, official statistics show. Attracting large numbers of new talent and clients has in turn boosted the construction and development of the Hainan Free Trade Port.
In Hainan, high-level talent refers to people working in sectors that are key to the province, such as tropical agriculture and tourism, who have won prizes in their profession or meet specified thresholds for salaries.
They are divided into different groups on the basis of their contributions to the province and can enjoy a range of preferential policies in terms of tax refunds, housing and their children's education.
After the decision was made in 2018 to build the province into a free trade port, Hainan's key industrial parks have piloted a series of reforms. These include innovations in the work system, streamlining the application and approval procedures for businesses, and implementing preferential policies for talented people and some enterprises.
"The free flow of domestic and international talent and capital, the great amount of personal income tax refunds, and the streamlined procedures to register and establish an enterprise — all these are big attractions to entrepreneurs like me," said Zhao.
His company works with other enterprises in Southeast Asia and more than half of his employees hold a master's degree or higher qualification.
Zhao said Fullsing Internet Industrial Park tries its best to help enterprises like his resolve their problems, so that entrepreneurs can run their businesses smoothly.
"Here in the industrial park, it only takes one day to register an enterprise and finish all the procedures, while in other cities, it usually takes at least a week," he said.