Vision China studies influence of ancient culture on modern world
By FANG AIQING,WANG RU,WANG KAIHAO and WU YONG in Chaoyang, Liaoning | China Daily | Updated: 2023-07-14 07:24





Share - WeChat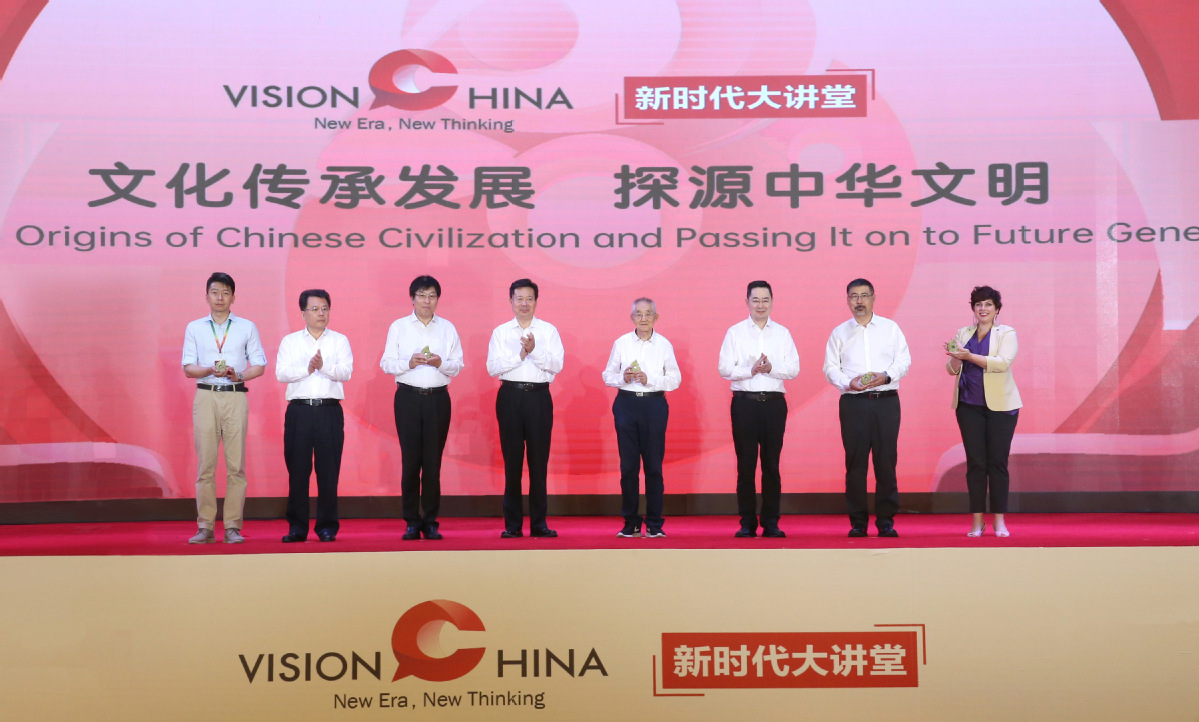 The place that witnessed the dawn of Chinese civilization more than 5,000 years ago, on Thursday hosted experts who gathered to explore the values the modern world could learn from the distant past.
The Vision China event, jointly organized by the National Cultural Heritage Administration, China Daily and the Publicity Department of the Communist Party of China Liaoning Provincial Committee, was held on Thursday in Chaoyang, Liaoning province.

Themed "Tracing the origins of Chinese civilization and passing it on to future generations", the event invited Chinese and foreign experts engaged in archaeological and historical research, civilization studies and cultural heritage protection to share their insights on Hongshan Culture, the development of world civilization, and cultural inheritance and innovation.
At a symposium on cultural inheritance and development on June 2, President Xi Jinping, who is also general secretary of the Communist Party of China Central Committee, summarized five prominent features regarding Chinese civilization — consistency, originality, uniformity, inclusiveness, and peacefulness.