Shanghai intl youth camp kicks off
Share - WeChat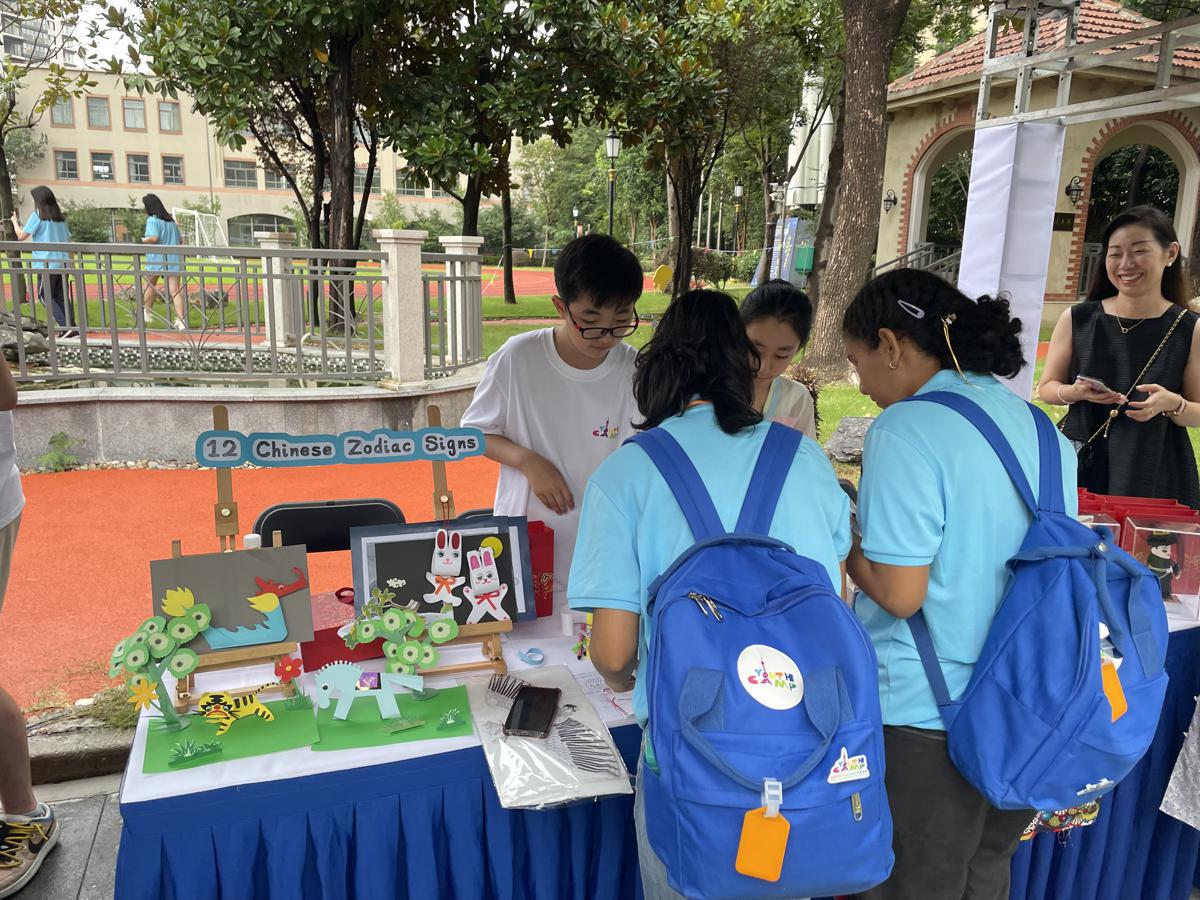 The 2023 Shanghai International Sister Cities Youth Camp commenced on Thursday at the Shanghai Experimental School.
The camp is aimed at fostering exchange, friendship, and understanding between youths from various nations.
Seventy-three campers from 12 countries are taking part in this year's camp, during which they will explore traditional Chinese culture and participate in city-creator courses, forums, investigations, and various challenges.
Representatives from the consulates of nine countries, along with local officials, educators, and volunteers, kicked off the annual two-week event.
Ye Linlin, deputy director of the Shanghai Education Commission, which organizes the camp, said that Shanghai has been actively nurturing collaborations with various nations in the field of education. She added that Shanghai will do its part to share its insights to enrich mutual learning, comprehension, and the establishment of a unified future for all.
"Friendship cities serve as crucial links for a nation's economic, cultural, and technological connections. Through projects like summer camps, friendly cities engage in mutual exchange and influence with a focus on culture, arts, and sustainable youth development education, promoting peace and understanding," said Anura Fernando, Sri Lanka's Consul General in Shanghai.
The summer camp will offer a blend of offline experiences and online resources, and provide access to materials on activities, cultural insights, Chinese language learning, and family exchanges. The camp's digital platform has over 200 courses, 10,000 minutes of video content, and 20,000 original photographs.
Chen Leyang contributed to this story.