Fascination with Titanic continues
Share - WeChat Seabed images of wreckage give new insight, fuel fresh surge of interest
Editor's note: More than a century after its sinking, the Titanic still boasts enduring international appeal. Following latest 3D scans of the shipwreck, China Daily delves into why its story remains enticing.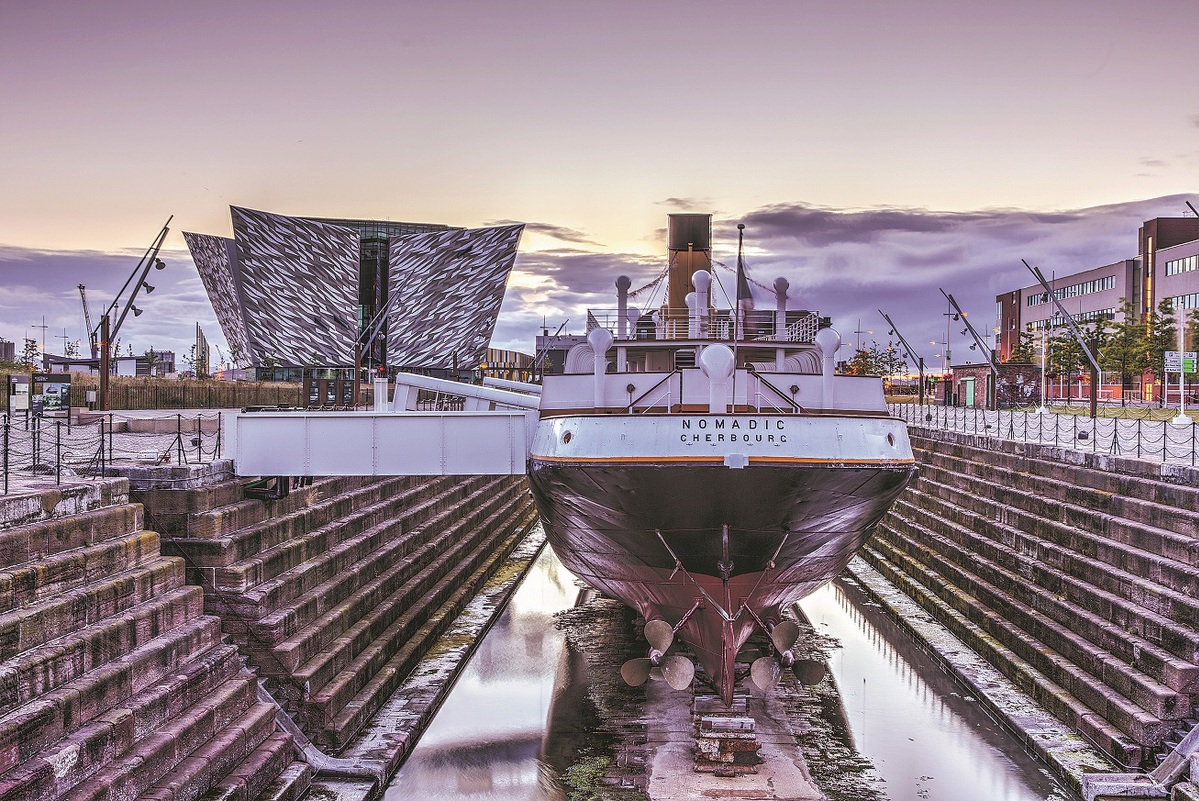 The recent loss of the submersible taking passengers to the wreckage of the RMS Titanic, 3.8 kilometers below the waves and about 640 km off the southeast coast of the Canadian island of Newfoundland, was for many people a major reminder of the fascination the world continues to have with one of the most talked-about events of the 20th century.
The 1997 film Titanic, which won multiple awards telling the tale of two fictional passengers on the ill-fated ship that sank on April 15, 1912, with the loss of about 1,500 lives, inspired a whole new generation to take an interest in the ship and its story.
The last survivor of the sinking, Millvina Dean, died in 2009, aged 97. She was also the youngest survivor, aged just nine weeks then, and was not even aware that she had been on board until the age of 8.
There were eight Chinese sailors in the Titanic's crew and six had survived, with Chinese cities enthusiastic recipients of the many related exhibits and artifact exhibitions that continue to tour the world.
Shanghai in 2013, Guangzhou in 2017, Wuhan in 2018 and Hong Kong this year have all hosted major Titanic exhibits.
In 2013, Australian tycoon Clive Palmer announced plans to construct a replica of the ship, originally built in Belfast in Northern Ireland, at the CSC Jinling Shipyard in Nanjing, though the project never came to fruition.
Fortunately, recently released high-resolution images of the wreckage on the floor of the Atlantic Ocean have offered new insight into the current state of the remains of the ship and fueled a fresh surge of interest.
Last summer, a mission by deep-sea mapping company Magellan and documentary filmmakers Atlantic Productions resulted in a unique 3D representation of the whole wreck in such detail that even serial numbers on propeller blades were visible.
Remote-controlled submersibles spent more than 200 hours taking at least 700,000 images from every angle to come up with a remarkable record.
"Previously, footage has only allowed you to see one small area of the wreck at a time," said 3D capture specialist Gerhard Seiffert.
"This model will allow people to zoom out and to look at the entire thing for the first time... This is the Titanic as no one had ever seen it before."
Although the Titanic set off on its disastrous voyage from the port of Southampton, on the southern coast of England, its birthplace was the Harland& Wolff shipyard in Belfast, whose two towering yellow cranes are still the most distinctive feature on the city's skyline.