Boosting farming to deal with rising aged population in the countryside
Share - WeChat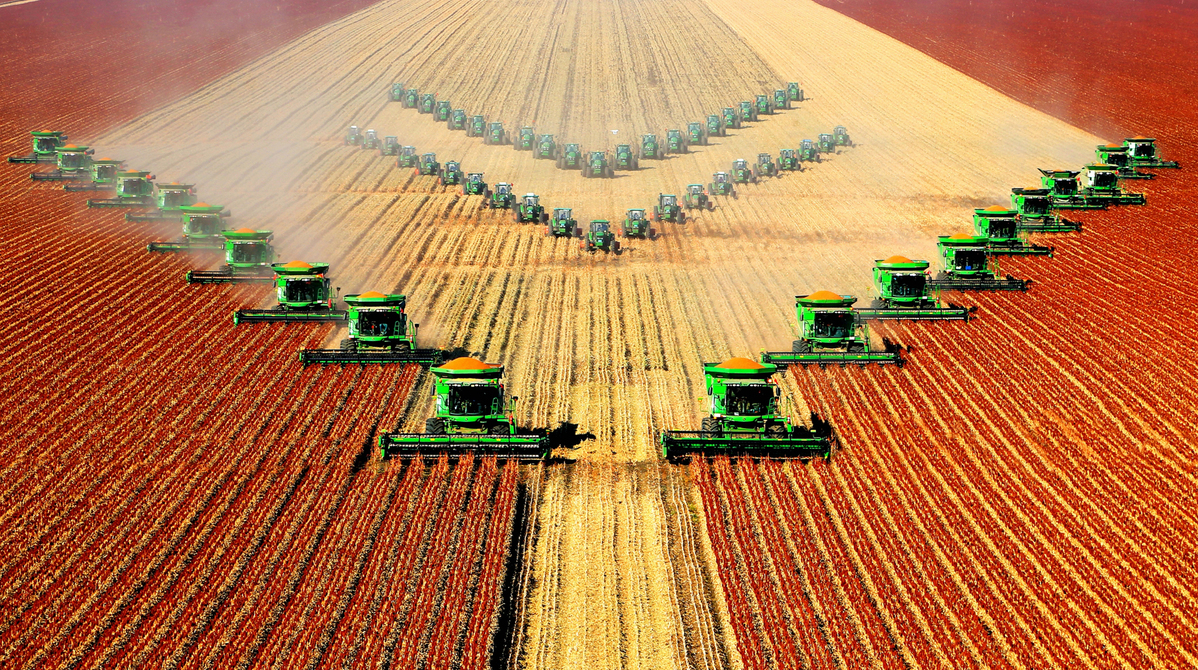 Editor's note: Young people search for new ways of life amid old traditions in rural parts of the country. Over the past decade, the Chinese government has poured resources into rural areas as part of a rural revitalization project to attract talented young people to settle in the countryside and boost rural economies, writes a veteran journalist with China Daily.
The rapidly aging rural population has made it more challenging for China to ensure food security.
By the end of 2021, the population aged 60 or above reached 267 million, or 18.9 percent of the total population, while those aged above 65 reached 200 million, or 14.2 percent.
People visiting villages in China can see that many houses are locked all year round and those living in the villages are either elderly people or children, because the young and middle-aged farmers have mostly left their villages in search of non-farming but better-paying jobs in cities.
Although China's arable land ranks third in the world behind the United States and India, if divided by its huge population of more than 1.41 billion, each Chinese person has an average arable land of only about 0.1 hectare.
In a country with nearly 500 million people identified as farmers, a typical rural family can toil on its small farm of 0.3-0.5 hectare and earn enough to survive but not enough to improve its economic lot. As a result, many young and middle-aged farmers have migrated to cities in search of better-paying jobs, leaving the land to their parents and grandparents. When the aged are too old to work, their plots are left untended, which is a waste of precious land resource in a country like China.
Efforts to lure young farmers back to their villages have mostly been in vain. Being used to the more colorful life in cities, the young "farmers" born after the 1980s are not satisfied with the relatively low income in rural areas. So to make farming more profitable, the government has been encouraging farmers who prefer working in cities to transfer their land use rights to investors, who, with larger plots to work on, can use machines and new technologies to reduce production cost and increase output.
In China, arable land is collectively owned and allocated to rural households in accordance with the number of their family members. So the famers can only transfer their land right use, not the ownership. By transferring their land right use to investors, farmers can earn not only transfer fees but also year-end profits while getting wages for the work they do in cities or, more importantly, working on these huge farms and getting paid for it.
As a result, intensive farming is emerging in China with some new farms being as big as 200 hectares. With the help of new equipment and technologies, the investors need fewer people to cultivate the land and harvest crops, and make bigger profits.
This new way of farming seems attractive to young people, many of whom are returning to their home villages to operate tractors, use harvesters and even drones for cultivation. Over the past few years, there have been reports of young people with higher education taking up modern farming to earn decent incomes.
With modern farming becoming more profitable, rural working and living conditions are fast improving, prompting more young people to choose farming as a career. Also, modern farming has been creating new employment opportunities in villages in some areas.
In Jiangsu, Zhejiang and many other better-developed coastal provinces, many tourists and travelers are opting for homestays in villages. Decorated in traditional style and providing good services, such homestays may ask for more than 1,000 yuan ($131) per night for one room. These homestays are mostly managed by young people with higher education and working experience in star-rated hotels who have returned to their villages. Expensive as they are, one may need to book homestays weeks in advance to get accommodation in many places given the craze of urban residents to enjoy the rural life and landscape for a few days.
The fast-paced development of e-commerce is also prompting many young people to return to their villages to operate such homestays or engage in other profitable employment.
Young people returning to villages, though still relatively small in number, is an encouraging sign, because it will help narrow the urban-rural income gap and make agriculture an attractive industry again for the youths.
The author is former deputy editor-in-chief of China Daily.
kangbing@chinadaily.com.cn
Most Viewed in 24 Hours
China Views