Belt and Road takes ties to 'next level'
Share - WeChat Editor's note: This year marks the 10th anniversary of the launch of the Belt and Road Initiative. A decade of practice has demonstrated that it's a broad and prosperous way for China and the world to share opportunities and seek common development. In a more than 10-part series, China Daily finds out how the road of peace, prosperity, openness, green development, innovation and civilization will contribute more to the shared future of mankind.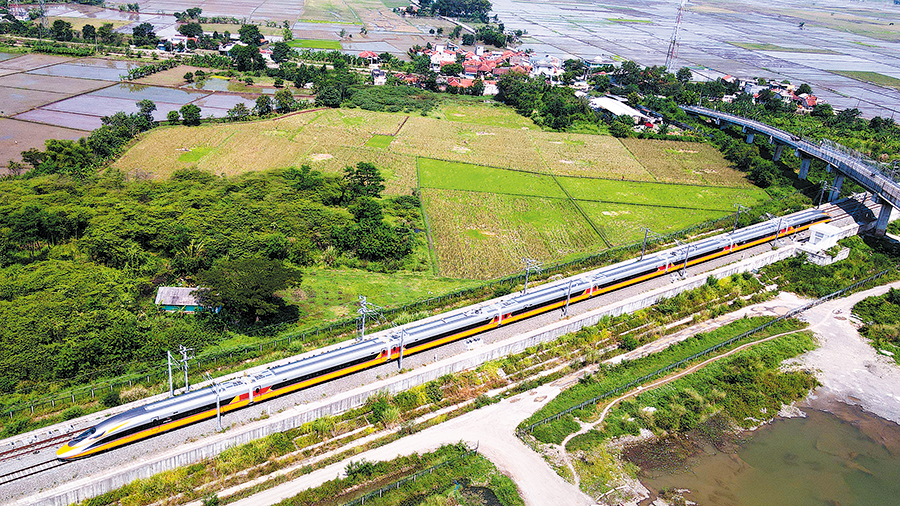 Initiative boosts Chinese investment in Indonesia, becoming its largest trade partner
For Indonesian businessman Suwito, the Belt and Road Initiative has taken China-Indonesia relations "to the next level". Ten years after China put forward a global infrastructure and development program, Suwito noted the BRI has boosted Chinese investments and expanded trade with Southeast Asia's biggest economy.
"More Chinese companies have been investing in Indonesia (since the BRI started). Chinese companies have also opened offices in Indonesia, and now China is the number one (source of investments). China is now the largest trading partner of Indonesia," he said.
In 2022, China emerged as the second biggest source of foreign direct investments, or FDI, for Indonesia, with FDI inflows at8.2 billion.
Suwito, deputy chairman for the Hong Kong and Macao Committee of the Indonesian Chamber of Commerce and Industry, can personally attest to how the BRI has boosted Indonesian industries. Suwito's logistics company has enjoyed brisk business since the Indonesia Morowali Industrial Park, or IMIP, opened in 2015 in the Central Sulawesi Province.
The IMIP, a joint venture between Shanghai Decent Investment and Indonesia's Bintang Delapan Group, is home to nickel-related industries in Morowali, an area rich in nickel deposits. Suwito said his company's trucks and barges have been leased to transport coal and nickel in the IMIP.
Suwito said that IMIP is helping Indonesia, one of the world's biggest nickel producers, to export more high-value products such as processed nickel.
The IMIP is perhaps among the most high-profile BRI projects in Indonesia. Experts and industry players said the IMIP illustrates how the BRI has strengthened bilateral relations and supported Indonesia's development goals.
Shinta Widjaja Kamdani, chief executive officer of the Jakarta-based conglomerate Sintesa Group and chairwoman of the Indonesian Employers Association, APINDO, said the BRI projects are in line with Indonesian President Joko Widodo's focus on infrastructure development and economic growth. Kamdani also cited Widodo's thrust on more investments outside of Java, Indonesia's fourth-biggest island and home to more than half of the nation's population. The capital city of Jakarta is located in Java.