Compassion and care make the impossible possible in China
Share - WeChat Editor's note: We have asked expats living in China to share their stories about the cities they work and live in. Janaka Jayawickrama is from Sri Lanka and he is now professor of social anthropology at Shanghai University.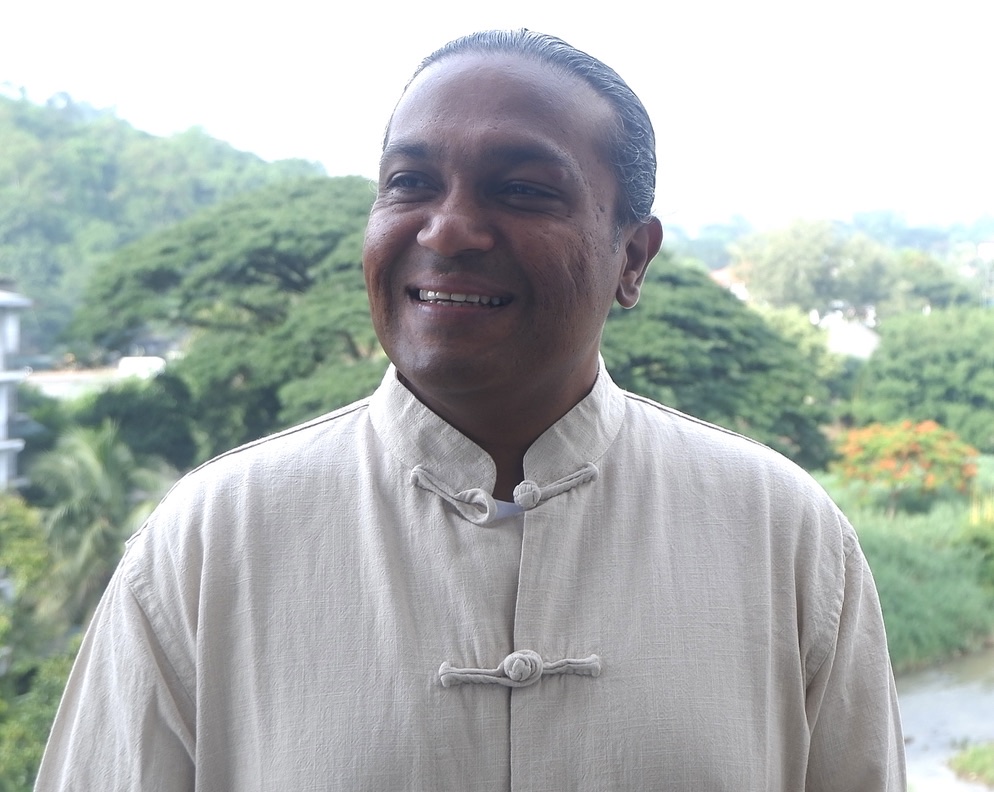 Moving from the United Kingdom after 20 years to China is an exciting decision our family had to make. However, we did not know what to expect. We kept our minds open.
We are a family of three. My wife is a designer, my son is an artist, and I am an academic.
We were thrilled when I received the opportunity to join the College of Liberal Arts of Shanghai University. We wanted to learn from new experiences, culture and society.
My campus story is also a collective story of my wife, my son and I.
If I had to pick three words to describe this story, they would be: compassion, care, and collaboration.
Based on my experiences of traveling across many continents over the past 30 years, moving to a new country always comes with challenges.
Language, social structures and expectations are the most difficult ones. When we first arrived in China in November 2022, everything seemed difficult. We did not understand the language. We were not familiar with social structures. We did not know what to expect and what was expected of us.
It soon became clear that what we thought was difficult could be overcome with compassion and the care we received from everyone.
My colleagues at all levels of the Shanghai University were compassionate and caring towards me and my family.
Difficulties of language, social structures and expectations became less difficult as through compassion and care.
I remember a young student once took time to explain to me how to use a new application on the phone. A colleague also took time to accompany me to the bank to open an account. A security guard also once helped me to access the QR code to enter into the campus. An old woman once spoke to us even though we did not understand the language. These are all examples of comfort and the warmth we have experienced in Shanghai.