Nation sets impressive pace on AI applications
Share - WeChat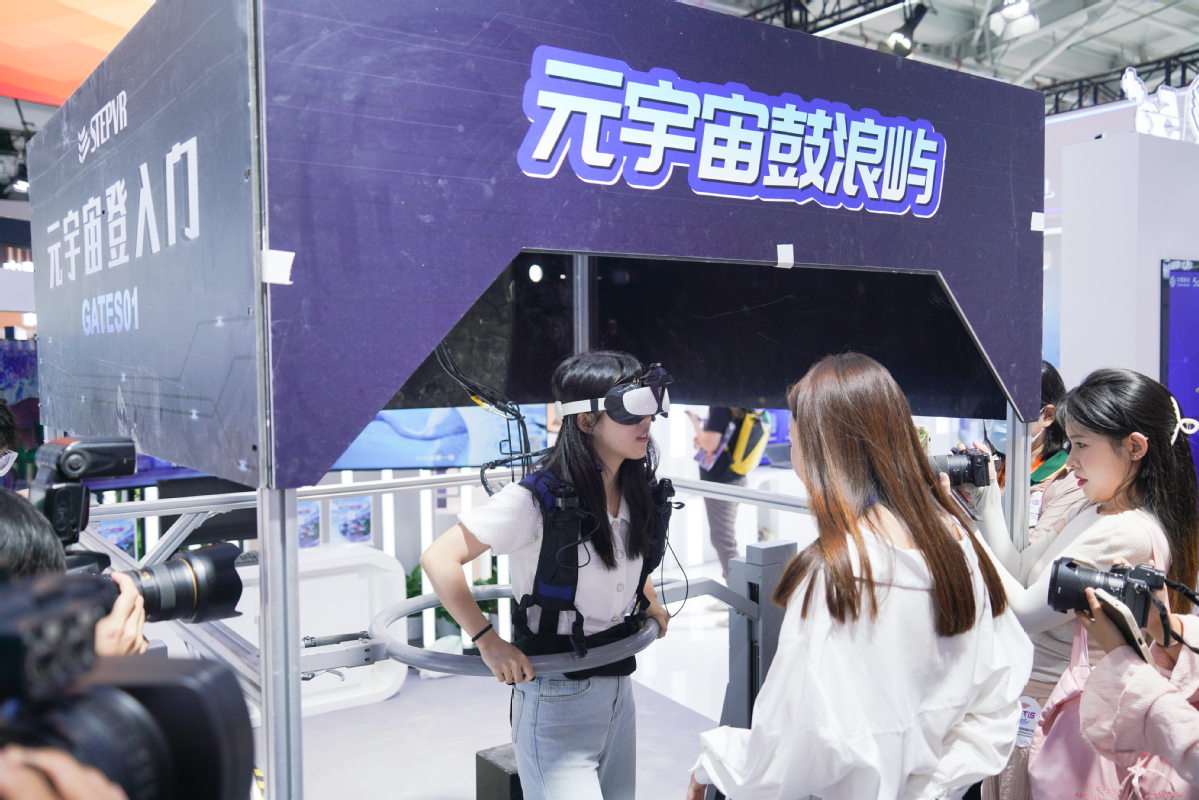 Experts predict generative use of technology to have far-reaching impact
The meteoric rise of generative artificial intelligence has the potential to be a major game changer for businesses, industry experts said.
Generative AI could revolutionize various industries as major Chinese technology companies double down on efforts to bolster the commercial application of AI-powered large language models, or LLMs, in a wide range of sectors, the experts added.
Chinese enterprises are at a crucial stage of making breakthroughs in generative AI, and should invest more in building exclusive AI models that are more efficient and offer tailored and precise services to users, the experts said. They also emphasized the importance of safeguarding core and sensitive data and user privacy from potential leaks.
Generative AI refers to computer algorithms trained with huge amounts of data capable of generating content such as images, text, audio and video. It is the key technology underpinning ChatGPT, an AI chatbot that has taken the world by storm and triggered a new AI wave. ChatGPT was developed by AI research company OpenAI, which is based in the United States.
A report from global consultancy McKinsey & Co said that generative AI will add between $2.6 trillion and$4.4 trillion in annual value to the global economy, and have a significant impact across all sectors of industry.
Banking, high technology and life sciences are among the industries that could see the biggest impact as a percentage of their revenues from generative AI. Across the banking industry, the technology could deliver an additional $200 billion to $340 billion value annually if it is fully implemented, the report said.
ChatGPT, an acronym for Chat Generative Pre-trained Transformer, has shown its strong capabilities in writing essays, checking program bugs and making business plans in a human-like fashion.
Chinese companies are stepping up their attempts to develop AI-powered LLMs - potential rivals to ChatGPT - and promoting the large-scale commercial use of such models. LLMs are AI models fed huge amounts of text data for use in a variety of tasks, ranging from natural language processing to machine translation.
On Thursday, eight Chinese companies and research institutions opened their AI-powered LLMs to the public after receiving approval from the authorities.
They include tech heavyweights Baidu and ByteDance, AI companies Baichuan Intelligent Technology, SenseTime, Zhipu AI and MiniMax, as well as research institutes the Chinese Academy of Sciences and Shanghai Artificial Intelligence Laboratory.
Alibaba Cloud, the cloud computing unit of Chinese tech heavyweight Alibaba Group Holding, recently introduced two open-source LLMs, Qwen-7B and Qwen-7B-Chat, which it said could be put into commercial use. It is the first time a large Chinese tech company has open-sourced LLMs.
The company said these LLMs will help enterprises simplify the process of model training and deployment, as they only need to fine-tune the models and build their own high-quality AI models efficiently and cost-effectively.