A toilet revolution has occurred in nation and made life all the better
Share - WeChat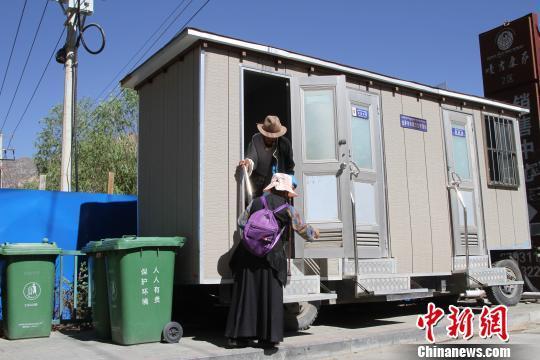 During the 1960s and 1970s, we used to come across occasional reports in newspapers about "green revolution" and "toilet revolution" in some countries. "Green revolution" was easy to understand even for youngsters like me, because China, too, was making great efforts to increase agricultural production at the time to feed its huge population.
But do toilets need a revolution? The question puzzled me for years.
In the late 1970s, China launched reform and opening-up, which helped the country to become the world's second-biggest economy. The "green revolution" has been partly successful in some countries, which can boast of food security today, though hundreds of millions of people are still suffering from hunger.
"Toilet revolution" turned out to be a longer-lasting phenomenon. Both developed and developing countries are yet to declare their "toilet revolution" to be a total success. Eating, drinking, and discharging waste matter from the body are our daily routine. The former two are crucial for survival, while we can discharge waste matter from the body outdoors, behind a bush or anywhere out of other peoples' sight. That used to be the case in all agricultural societies.
Growing up in Xi'an, Shaanxi province, flush toilet was something I had heard of but never seen. Not until I got admission to a university in Shanghai in the late 1970s did I see and use a toilet with a flush. It felt good!
With more and more people moving into apartments equipped with flush toilets, urban dwellers in China eventually bid goodbye to outdoor toilets. Even those who still live in old houses without indoor toilets can use flush-equipped public toilets in the neighborhood. The last time I saw an outdoor toilet was two decades ago while visiting a small town.
Such outdoor toilets can now be found only in remote villages. With 88 percent of China's villages being supplied tap water, the percentage of rural residents using flush-equipped toilets had reached 73 by the end of last year.
For the past two decades or so, concerted efforts are being made by governments at different levels to build and/or renovate public toilets. Official data show China now has 370,000 government-built public toilets in cities and towns, not including those in parks, scenic spots, or operated by companies.
Beijing tops the ranking among Chinese cities, boasting 20,000 public toilets. Many even claim Beijing has the highest number of public toilets in the world. No matter where you are in Beijing, the urban area map on your smartphone will show a public toilet within 500 meters. These toilets are well maintained and classified into five categories according to certain criteria including sanitary ware, sanitary condition and upkeep — and at least one cleaner is employed in each toilet to ensure it is kept dry and clean round the clock.
In some cities and towns, government organizations and public service institutions are required to allow the public to use their toilets, and some commercial organizations have been asked to do the same. Inside some scenic attractions, public toilets look like fancy pavilions. As a result, many tourists mistake them to be exhibition halls.
More important, the public can use these toilets for free. So spoiled are the Chinese people by these public facilities that many of them, after returning from an overseas tour, complain how difficult it is to find a toilet in the foreign countries they have just visited, and how much they have to pay to use it if they find one.
The late 1960s and more than half of the 1970s were nightmare years for the Chinese people so much so that they are reluctant to add the word "revolution" to any term. Although some observers used the popular expression, "toilet revolution", to describe China's efforts to build more toilets, especially public toilets, the official documents rarely use the term "revolution" to describe it.
But for me, a toilet revolution has taken place in China, and the Chinese people are on their way to achieving victory in that revolution.
Can their experience offer some useful tips to people in other countries making efforts to realize a toilet revolution but seem to have hit a roadblock?
Maybe.
The author is former deputy editor-in-chief of China Daily.
kangbing@chinadaily.com.cn
Most Viewed in 24 Hours
China Views