Distorting of China-Russia relations by some Western countries done with malicious intent: China Daily editorial
chinadaily.com.cn | Updated: 2023-09-19 19:23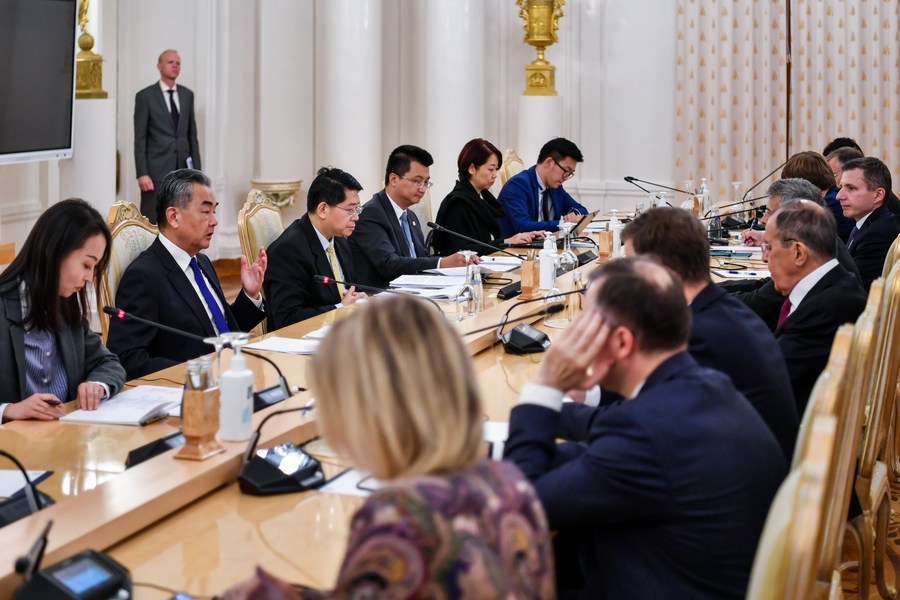 China believes that opposing hegemony and upholding a multipolar world order are in the best interest of all countries.
Viewed from this perspective, it should be easy to understand that even though China has friendly cooperative relations with Russia, the two sides are not allies.
China seeks to maintain mutually beneficial friendly and good-neighborly relations with Russia, and sincerely hopes that cooperation between the two countries will bring real benefits to the two peoples. Good relations between the two countries undoubtedly help add an element of certainty into the otherwise unstable global situation.
As Chinese Foreign Minister Wang Yi said during his talks with his Russian counterpart Sergey Lavrov on Monday, China and Russia have independent foreign policies, and the cooperation between the two countries is not directed against any country, nor is it influenced by any country.
This is a clear exposition of the nature of the bilateral relations between the two countries.
Wang also said that China is ready to work with Russia on the formation of a multipolar world, and the two countries bear a "special responsibility" in terms of maintaining global strategic stability and peace. That he should have to clarify the nature of the two countries' relationship is because some Western countries and their media try to distort the relationship between China and Russia to shape a false perception of it. Thus they describe it as an axis, with all the historical baggage that word carries in such a context, and claim it poses a threat to Western countries.
That Wang's visit took place days after the meeting between Russian President Vladimir Putin and Kim Jong-un, leader of the Democratic People's Republic of Korea, has added fuel to the malicious speculation of the West about what the three countries "may possibly be conspiring about".
Through the prism of their stubbornly persistent Cold War perspective, those in the West can hardly be objective when they look at the development of relations between China and Russia.
When Washington and its Western allies are seeking to form cliques with the geopolitical aim of containing the development of some countries or drawing an ideological line for their international relations, it is impossible for them to view Sino-Russian relations without bias.
In a similar vein, they deny the fact that China has never refused to develop good relations with them. If they did not draw their ideological line or seek to contain the rise of China, they could have developed good relations with China as well.
China is willing to develop relations with all countries on the basis of equality and mutual benefit. It is the ideological bias and ill intention of maintaining the hegemonic status of the world's sole superpower that gets in the way of healthy, cooperative and amicable relations between China and some Western countries.