EU supports industrial giant's panel project
By EARLE GALE in London | China Daily Global | Updated: 2023-09-20 09:38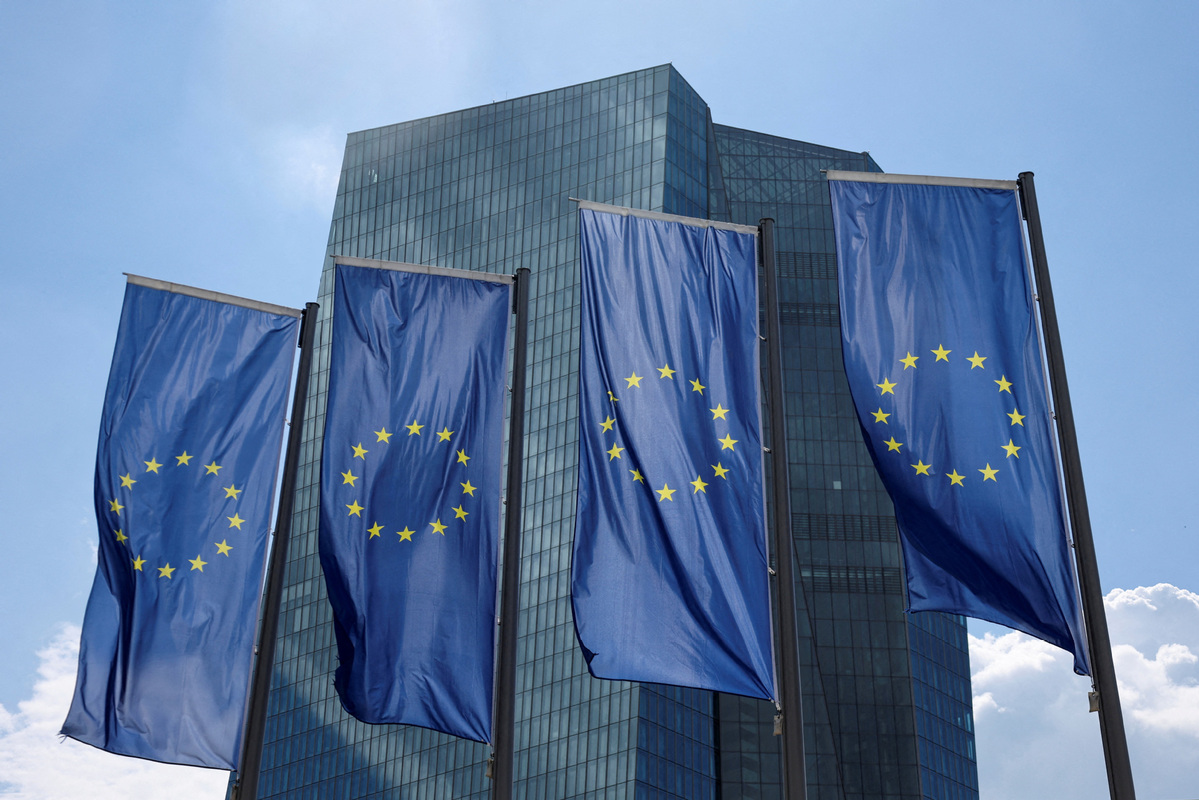 The European Investment Bank will provide 200 million euros ($214 million) to help Europe's largest developer, owner, and manager of industrial and logistics properties, CTP, roll out a huge program of solar panel installations across its business parks.
The money will ensure the company helps accelerate the European Union's green energy transition, strengthen its power supply, and boost climate action, said the bank, which is the EU's development bank.
The funding will be made under the auspices of REPowerEU, an initiative the bloc has developed to oversee the end of its dependence on imported fossil fuels.
Richard Wilkinson, group chief financial officer at CTP, said: "The backing of the EIB is testament to the robust business strategy we have in place to deliver on the large-scale installation of solar photovoltaics across our portfolio, and allows us to obtain long-term unsecured financing on attractive conditions. Sustainable financing is the way forward, and we are proud to add the EIB as a new financial partner in this."
CTP has a portfolio of 10.9 million square meters of gross lettable area throughout Central and Eastern Europe. The company has also recently begun to build up a presence in Western Europe, within Austria, Germany, and the Netherlands.
As it begins installing solar panels throughout its business parks, the enterprise has set up an energy company that will oversee the handling of power generated from the rooftops of its many properties.
CTP said it plans to double its portfolio by the end of the decade and create energy-independent industrial parks that will generate the power they use. Excess energy, it said, will be added to local grids, to power neighboring communities.
"CTP has long been a pioneer in the development of sustainable industrial and logistics space, and we are now applying the same long-term vision and ambition to renewable energy," said Peter Ceresnik, chief operating officer at CTP.
"This EIB financing will accelerate our plans to maximize the solar potential of our portfolio and help us meet our medium-term goal of installing 400 megawatts of peak power by 2026. It will also help us achieve our longer-term vision for our parks to become energy-positive."
Lilyana Pavlova, a vice-president at EIB, said the investment the bank is making is part of the EU's drive to tap into the enormous potential for renewable energy across Central and Eastern Europe. "With loans like the one to CTP, we help countries in the region to break away from fossil fuels, decrease their dependency on energy imports and ultimately bring down electricity prices for everybody's benefit," she said. "It's a transition that makes economic and social sense."