Colorful Guizhou plays its annual harvest symphony
Share - WeChat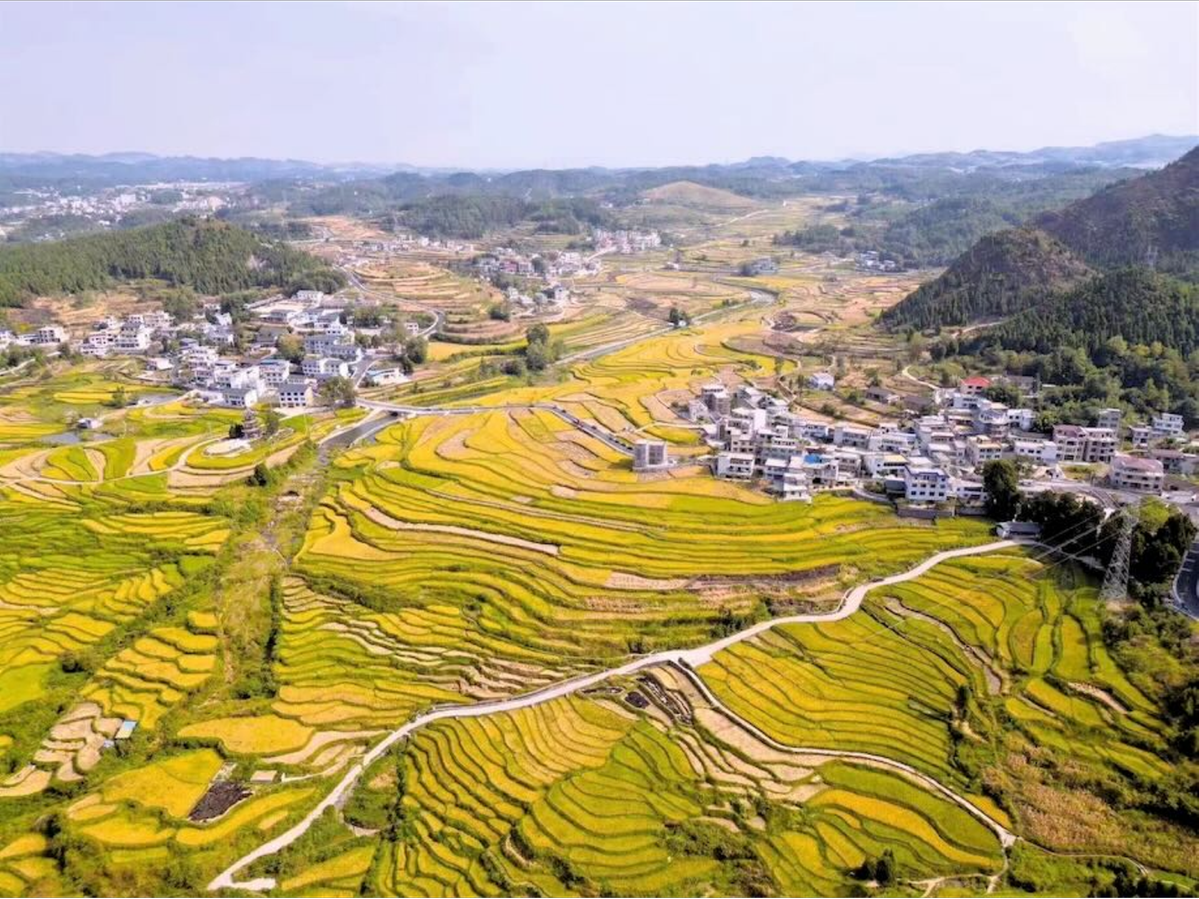 Guizhou province takes on a vibrant golden hue every September, as if the entire land has donned a cloak of gold. The stunning scenery consists of golden rice fields harmoniously blending with traditional black-tiled, white-walled village houses, creating a picturesque rural landscape. The mature rice spikes, like waves of gold, exuberantly proclaim the joy of a bountiful harvest.
In this season of agricultural abundance, the hardworking laborers in the fields epitomize the beauty of diligence and dedication. Farmers immerse themselves in the fields with sweat glistening on their foreheads. Their busy figures and radiant smiles tell the story of a prosperous countryside.
With the arrival of autumn, Guizhou stands as a shining example of a successful agricultural region. The captivating landscapes and industrious spirit of the people intertwine in a harmonious melody celebrating the abundance of the harvest season.
Wang Jin contributed this story.