Xi steers path for a strong sports nation
Share - WeChat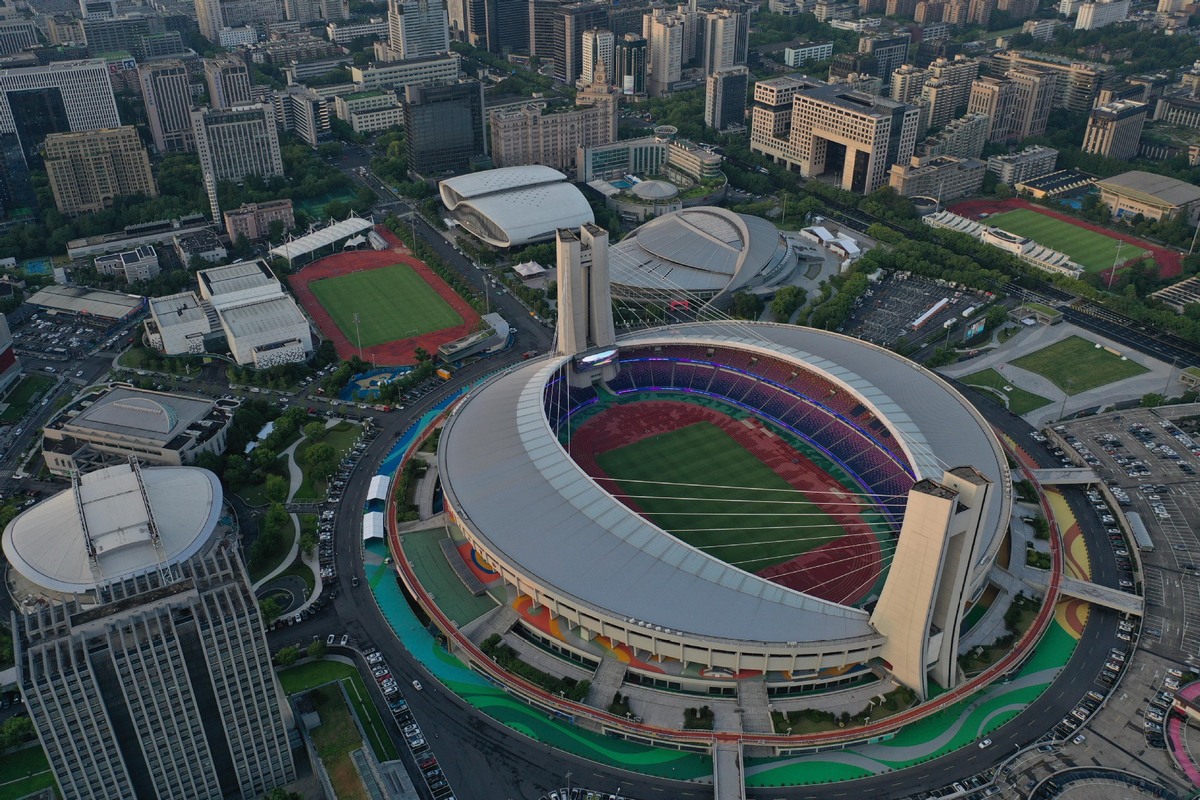 Vision: Sports also seen as channel to build up ties
President Xi Jinping will attend Saturday's opening ceremony of the 19th Asian Games in Hangzhou, Zhejiang province, the Foreign Ministry announced on Thursday.
The grand sports gathering is expected to create more opportunities to boost public fitness, enable the global community to better understand China and build up the nation's competitiveness in sports.
Xi will also hold a welcoming banquet and bilateral events for visiting foreign leaders from Cambodia, Syria, Kuwait, Nepal, Timor-Leste, South Korea and Malaysia from Friday to Saturday, the ministry said.
The president's personal participation in the upcoming Hangzhou Asian Games, as well as in the Beijing Winter Olympics last year and the Chengdu Universiade this past summer, represents a key part of his vision to build China into a strong country in sports, said analysts.
Wang Xiaozan, a professor at Shanghai-based East China Normal University's College of Physical Education and Health, said that hosting three major sports events within a time span of less than two years has significantly enriched China's experience in this regard. It has improved sports infrastructure and spurred the public's enthusiasm for boosting their fitness, Wang said.
She said the events will help the younger generation garner a high level of sportsmanship.
"Most importantly, it will build up the nation's sports population, a key aspect of developing China into a country strong in sports," she said.
The 2022 Beijing Winter Olympics, for example, fueled a national drive to get 300 million people involved in winter sports, an initiative set out by Xi in the bidding stages for the global sports event.
International Olympic Committee President Thomas Bach said during Xi's visit to the IOC headquarters in Lausanne, Switzerland, in 2017 that the Chinese president has a clear vision of sports' important role in society and in the education of young people.
Zheng Zhiqiang, a professor of sports industry and governance at Jimei University in Xiamen, Fujian province, highlighted the emphasis made by Xi, an avid sports fan, on steering China's sports development to a higher level.
Xi said in an interview in 2014 that he likes swimming and mountain climbing, and is a fan of soccer, volleyball, basketball and tennis.
Zheng said that Xi's interest and personal involvement in sports have given him a deeper understanding of the role of sports in social development.
With the emphasis from the Chinese president, the public fitness campaign has become a national strategy, and building China into a strong nation in sports has become an important part of the Chinese dream, he said.
Meanwhile, the past decade has seen significant progress in China's sports development, with Team China making major breakthroughs at Summer and Winter Olympics, as well as at other major global competitions.
Moreover, public participation in sports has reached new heights, said Wang, the professor at East China Normal University.
"The accessibility of sports grounds has improved remarkably in communities across the nation, and physical education has a much more important role in school curriculums," she said.
For the Chinese president, sports have also served as a major channel to build up ties with other countries and a bridge to reach out to local people.
In a reply letter sent to the US-China Youth and Student Exchange Association and friends from the US state of Washington last month, Xi wrote that sports are "a bond that promotes friendship among peoples".
Over the years, Xi has visited the academy of English Premier League soccer club Manchester City, where he posed for selfies with the club's then star striker Sergio Aquero, and jointly watched with Russian President Vladimir Putin a friendly ice hockey match in Tianjin between Chinese and Russian youth teams.
He also watched a friendly soccer match between Chinese and German youth teams in Berlin with then Chancellor Angela Merkel in 2017 and received a No 10 jersey of the Argentine national soccer team, the number worn by soccer superstar Lionel Messi, during a visit to South America in 2014.