Sino-Arab ties set to deepen on all fronts
By WANG KEJU and HU DONGMEI in Yinchuan | China Daily | Updated: 2023-09-22 09:04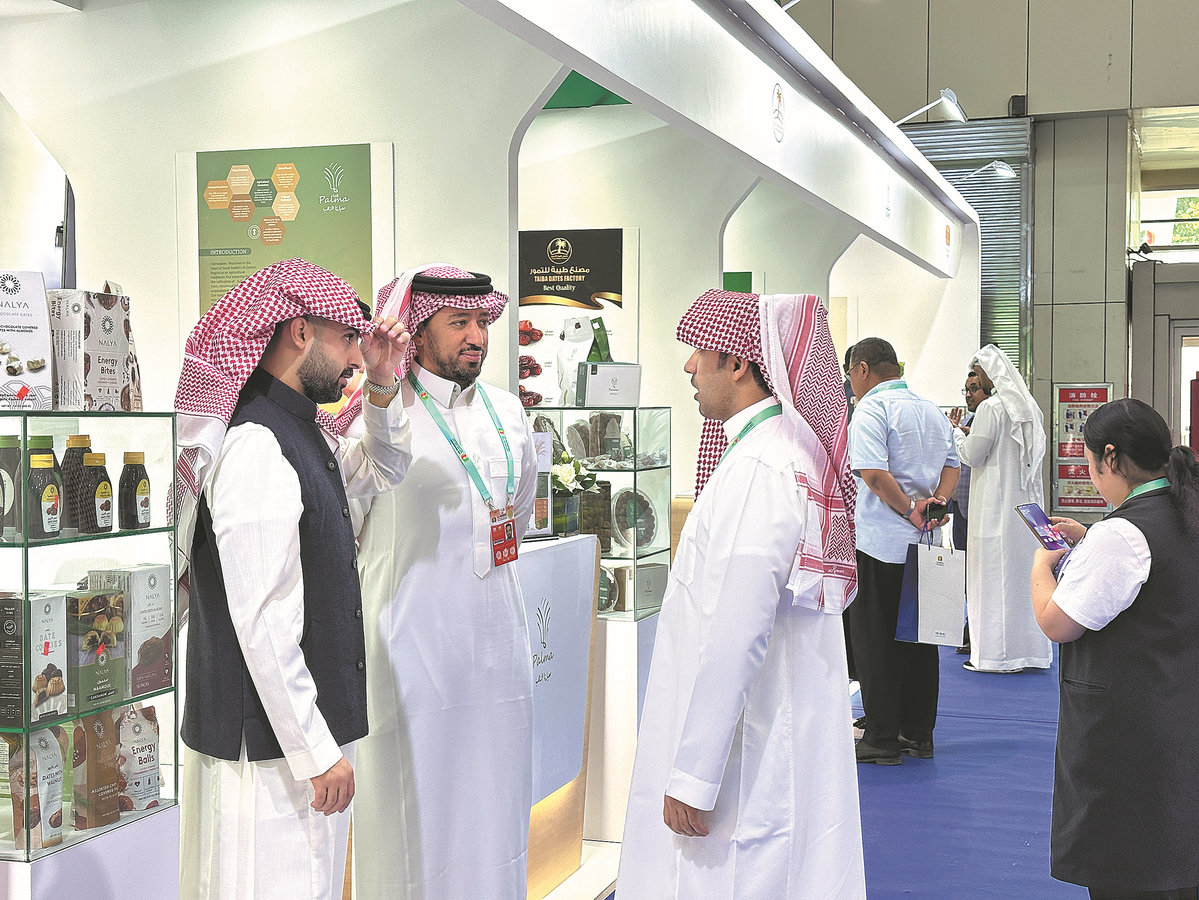 China's trade and investment cooperation with Arab nations, championed by the ongoing China-Arab States Expo, has not only grown stronger in traditional sectors, but has also led to broader prospects in emerging areas, said senior officials and company executives on Thursday.
The sixth China-Arab States Expo, a four-day biennial event that kicked off on Thursday in Yinchuan, Northwest China's Ningxia Hui autonomous region, has exhibition venues covering 40,000 square meters. It has attracted 1,000 domestic and foreign businesses.
Economic and trade ties between China and the Arab world have expanded to include new sectors such as communications, nuclear energy, aerospace and satellites, in addition to established ones like energy, investment and infrastructure, said Zheng Jianbang, vice-chairman of the Standing Committee of the 14th National People's Congress.
Going forward, China is willing to work with Arab states to build a strategic energy partnership featuring mutual benefits and long-term friendship, as well as explore the possibility of a renminbi settlement system for oil and gas trade, to safeguard the security and stability of global energy supply chains, Zheng said.
China will further enhance the "oil and gas plus" cooperation model and expand cooperation in upstream field development, engineering services, storage, transportation and refining, Zheng added.
Data from a report jointly released on Thursday by the expo secretariat and China-Arab Research Institute showed that China's imports of crude oil and natural gas from Arab nations accounted for 48.38 percent and 15.7 percent, respectively, of its entire imports last year.
China-Arab oil and gas cooperation has evolved from an earlier model that relied on trade to one focused on investing in and collaborating across the whole industrial chain.
Meanwhile, China-Arab collaboration in the new energy sector is booming and has a promising future, according to the report.
Acting on a mutually beneficial strategy of opening-up, China will continue to promote high-standard openness and create new opportunities for Arab states and other countries, Zheng said.
China is now the Arab countries' largest trading partner, with China-Arab trade value almost doubling from the 2012 level to $431.4 billion last year. In the first half of this year, trade between China and Arab states reached $199.9 billion, data from the Ministry of Commerce showed.
Thanks to the highly compatible development strategies and complementary industrial structures of China and Arab nations, two-way investment is constantly increasing and infrastructure collaboration is fast emerging, said Li Fei, vice-minister of commerce.
Last year, China's new direct investment in Arab countries came in $2.62 billion, rising 13 percent year-on-year, while new investments by Arab countries in China totaled $1.05 billion, an almost nine-fold year-on-year increase, Li said, adding that Chinese companies signed new construction contracts worth $36.7 billion with Arab nations in 2022, up 38 percent year-on-year.
The expo has acted as an important platform for promoting cooperation between China and countries involved in the Belt and Road Initiative, especially Arab countries, said Ali bin Ibrahim Al-Malki, assistant secretary-general of the League of Arab States.
This year's event is expected to result in the signing of over 400 projects worth more than 170 billion yuan ($23.2 billion), which will hit a record high since 2013. Investment projects will make up more than 90 percent of all initiatives, according to the expo organizer.
In addition, the event has played a positive role in promoting economic exchanges between China and Arab countries and helping Arab countries to learn from China's effective policies to achieve economic recovery and growth, he added.
China's economy has emerged from the COVID-19 pandemic to post steady growth, inspiring optimism and confidence throughout the world. More than one-third of the global economic growth this year is expected to come from China, said Mutib Harby, Asia president of Saudi Aramco.
The Chinese government has pledged strong support for industrial transformation and future industrial development, along with its optimized COVID-19 response measures following the pandemic, fostering an enabling environment for foreign business to invest and grow their businesses in this vibrant market, Harby said.