China launches recruitment drive to promote graduate employment
Xinhua | Updated: 2023-09-22 19:21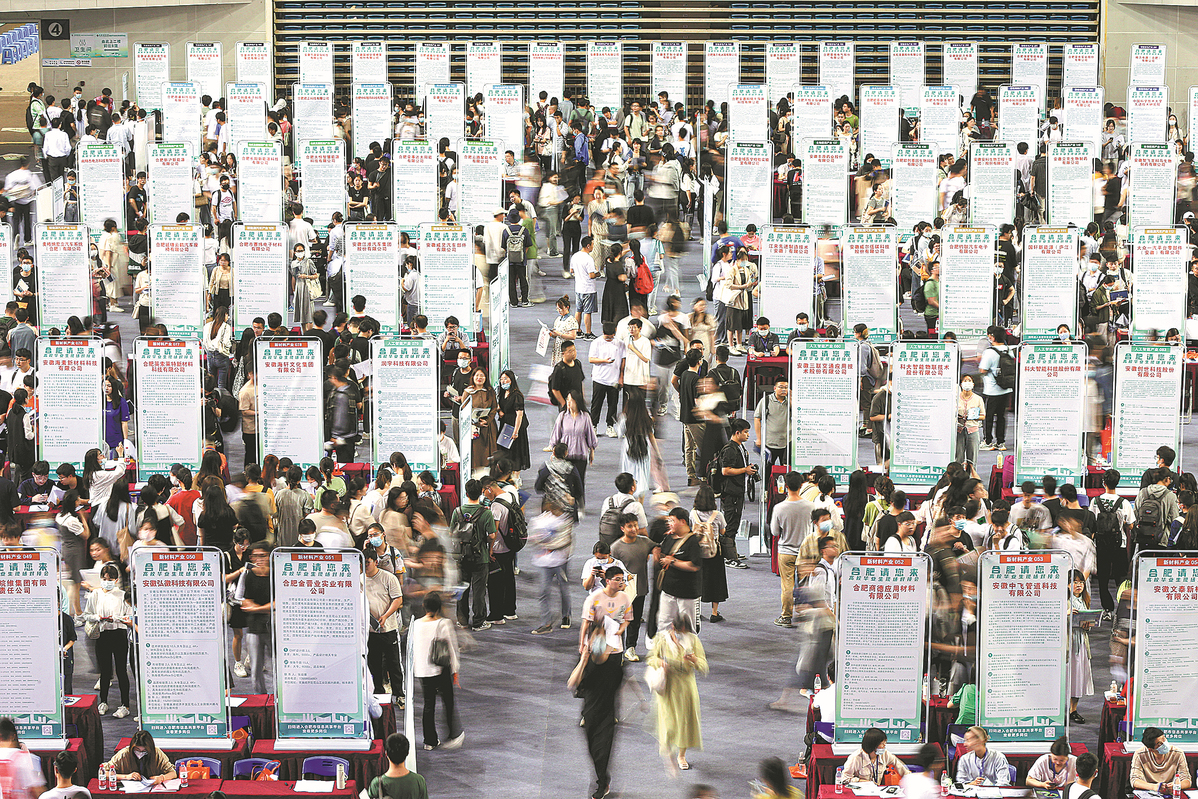 BEIJING -- Autumn looks set to be the season of recruitment in China as fairs across the country hope to promote graduate student employment, said the Ministry of Human Resources and Social Security on Friday.
The job fairs, which will extend to Nov 20 this year, will be hosted at a main venue and supported by provincial sub-venues. The events are expected to advertise over 10 million job vacancies suitable for college graduates, said the ministry.
The recruitment will focus on areas with high employment demand and shortages in the job market, said the ministry, adding that it will continue to organize industry-specific and regional development strategy-alligned fairs.
In cities with a concentration of universities, a large number of graduates, and significant employment challenges, as well the Yangtze River Economic Belt and the underdeveloped areas of central and western regions, the ministry will organize comprehensive or industry-specific cross-regional job fairs to offer more job opportunities for local graduates.
China will see a record of 11.58 million new college graduates this year, data shows. The country aims to create around 12 million new urban jobs, with a surveyed urban unemployment rate of around 5.5 percent, according to the government work report.