A singer on a journey of discovery
Share - WeChat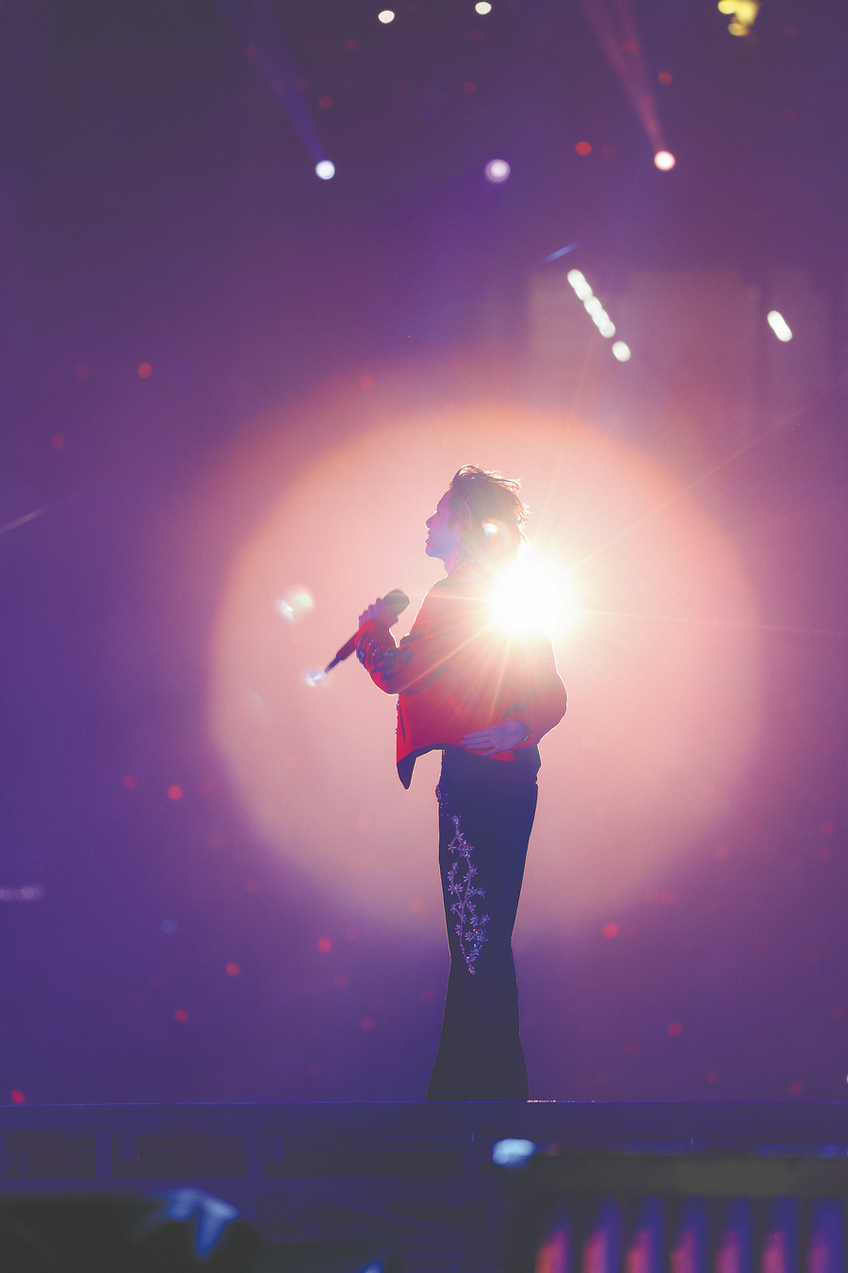 Embracing innovation, Hua Chenyu takes his fans with him to exciting destinations, Xing Wen reports.
On a Saturday, beneath a persistent drizzle that lasted well into the night, the grandeur of the Beijing National Stadium, also known as the Bird's Nest, was undiminished by the enveloping mist and somber clouds.
A throng of nearly 90,000 spectators from across the country converged upon this iconic venue to fulfill a decade-old pledge with the Chinese singer-songwriter Hua Chenyu.
Ten years have elapsed since Hua's ascent onto China's pop music stage, propelled by his victory in the sensational talent show, Super Boy, in 2013.
Today, at the age of 33, he orchestrated a concert to mirror this milestone, with an impressive repertoire of 33 songs to commemorate his musical journey.
Aptly christened a "reporting performance", Hua articulated his intent. "As this marks my 10th anniversary concert, I wish for everyone to bear witness to the growth I've undergone over the passing decade," he says.
As twilight descended, the Bird's Nest underwent a transformation into a sea of luminous red light sticks. Amid the cacophony of screams and cheers from the audience, Hua graced the stage with an ethereal incantation, weaving an enigmatic and sacred ambience for the 2023 Mars Concert.
A graduate of the Wuhan Conservatory of Music, Hua's avant-garde compositions earned him the affectionate moniker of "Little Brother From Mars" during his Super Boy days. This epithet attested to his distinct spiritual world and artistic flair. Notably, he wowed the competition's judges with Wordless Song, an original composition devoid of lyrics but brimming with profound emotion.
Inextricably linked with his dedicated fan base, Hua's fans have long been called "Martians" and the title, Mars Concert, has been used in all of his solo events.
"The term 'Mars' is a special bond between me and my supporters," he says.
Since his debut, the youthful singer-songwriter has been on a compositional voyage of innovation and exploration, resulting in the release of five albums.
"As soon as a fresh idea takes root, whether I'm by a piano or I'm walking the bustling city streets, I am impelled to give it life," he says. "If a piano is in front of me, I play; if none is in sight, I hum the melody, recording it on my phone."
Within the crucible of creative expression, Hua poetically likened his songwriting journey to a chess match against himself. In this metaphorical arena, he grapples with his own artistry, navigating a series of strategic pivots, echoes and breakthroughs.