Xi: Games advance peace and unity
Share - WeChat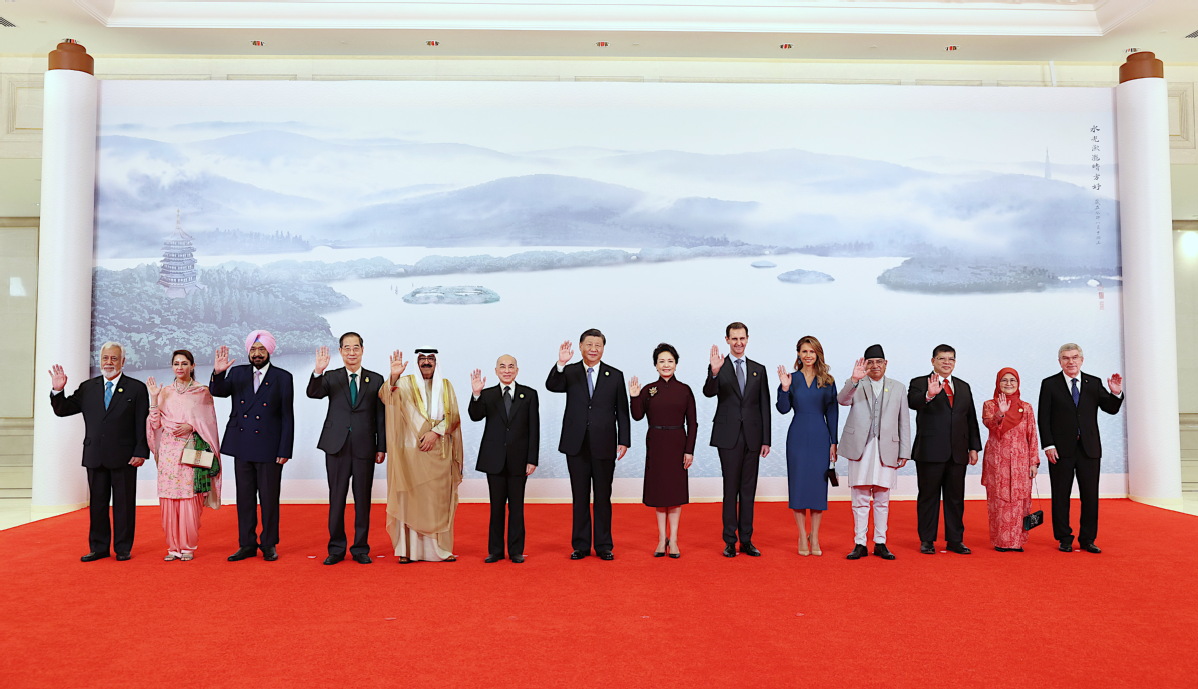 President tells visiting dignitaries the Asiad continues to contribute to the 'Asian miracle'

President Xi Jinping called for collective efforts to make Asia "an anchor of world peace", saying on Saturday that sports should serve to pursue good neighborliness and mutual benefit, and to reject a Cold War mentality and bloc confrontations.

Xi addressed a welcome banquet for the 19th Asian Games' opening ceremony in Hangzhou, Zhejiang province, highlighting the Asiad as the embodiment of "the Asian people's shared desire for peace, unity and inclusiveness".

"As humanity faces unprecedented global challenges, we should use sports to promote unity, seize the historic opportunity and jointly stand up to the challenges," he told banquet guests hours before the opening of the Games on Saturday.

The gathering, hosted by Xi and his wife Peng Liyuan in a hotel by the city's iconic West Lake, brought together dignitaries from China and 10 other Asian countries, as well as acting president of the Olympic Council of Asia, Raja Randhir Singh, and International Olympic Committee President, Thomas Bach.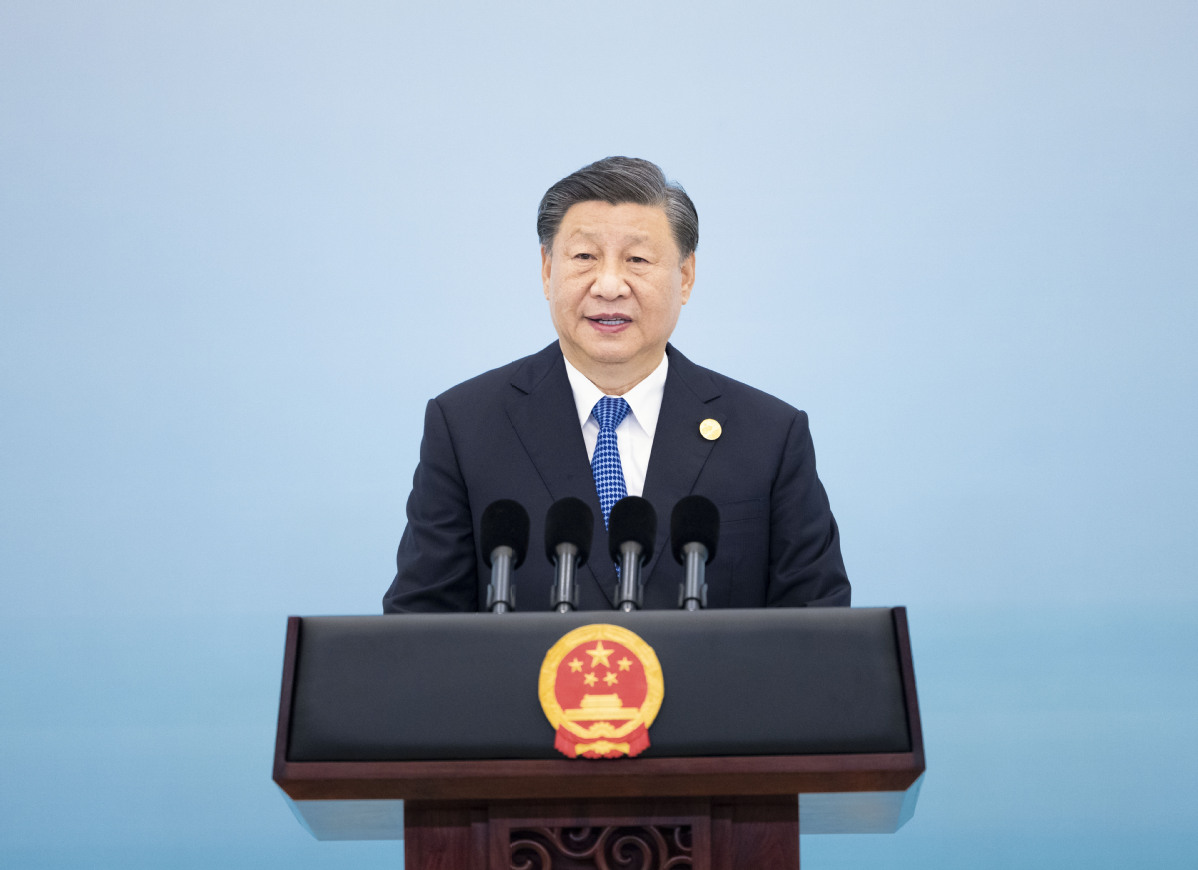 The Chinese president began by noting that the opening of the 19th Asian Games falls on the autumn equinox, a day of harvest and reunion.

China has earnestly fulfilled its commitments and made every effort in its preparations since it was awarded the right to host the Games, Xi said.

"We look forward to working together closely with the Olympic Council of Asia and delegations from all countries and regions to deliver to the world a great event that is distinctly Chinese, uniquely Asian and spectacular, and to make new contributions to the Olympic Movement in Asia and the world," he said.

He pointed out that, in recent decades, the continent has enjoyed general stability and has sustained rapid economic growth to create the "Asian miracle", which is without comparison in the world.
"The Asian Games have not only been a witness to this achievement, but also a participant and a contributor," he said.

This year's Asiad has set a record in the numbers of registered athletes and events. This reflects the Asian people's great expectations and firm support for the Hangzhou Games, Xi said.
Nearly 12,500 athletes from 45 countries and territories will compete in 40 sports, according to the organizing committee.

The Hangzhou Games include many disciplines with distinctive Asian features, such as wushu, sepak takraw and Chinese chess.
"It provides a platform to celebrate sports and... showcase Asian culture that is inclusive, vibrant and always keen to learn from others," Xi said.
"We should use sports to promote inclusiveness, enhance confidence in our civilizations, pursue exchanges and mutual learning, and renew the glory of Asian civilizations."
The Chinese president also gave the dignitaries a brief introduction to Hangzhou, a city known for its natural beauty and rich culture. He quoted Italian explorer Marco Polo, who described Hangzhou as "the City of Heaven, the finest and the noblest in the world".
Before the banquet, guests were also treated to a display of local intangible cultural heritage.
During his speech, Xi also mentioned his experience working in Zhejiang between 2002 and 2007, during which he first put forward the concept, "Lucid waters and lush mountains are invaluable assets". This has since become a guiding principle of China's environmental and ecological protection and restoration.

Zhejiang is strongly committed to reform and opening-up, and is fast-tracking toward high-quality development, he said, adding that the province is building a demonstration zone for common prosperity and has become a pioneer of Chinese modernization.

Xi concluded his speech by wishing all the international guests an unforgettable experience in picturesque Zhejiang and fond memories of the Asian Games.