City leverages its advantages to stoke economy and development
China Daily | Updated: 2023-09-25 07:58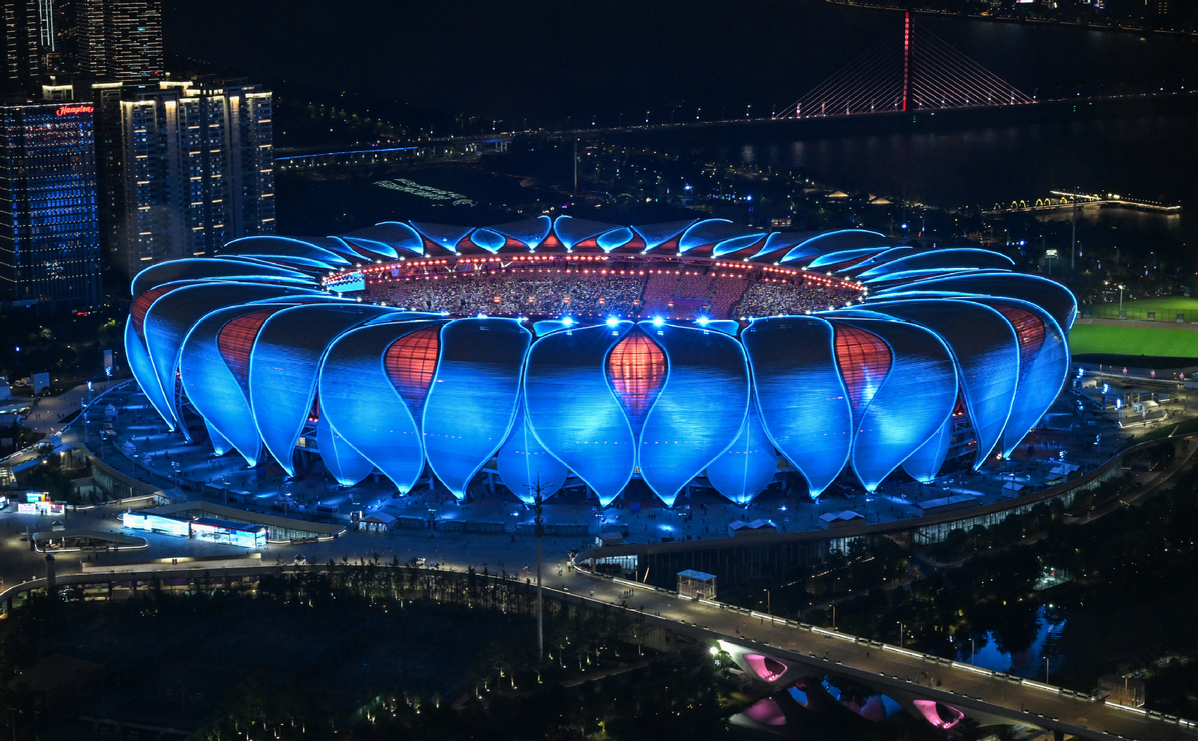 A hand-drawn travel guide to the Asian Games in Hangzhou by a blogger in the Republic of Korea has sparked discussions on social media. In a four-day tour, the blogger plans to watch three games and visit tourist attractions and sample local cuisine in three cities in Zhejiang province: Hangzhou, Shaoxing, and Ningbo.
Tourists coming to Hangzhou can experience the city's culture and vitality, and share their experiences through travel notes and photos on social media. That can be effective marketing for the city. Hangzhou, with its games, stories, food and scenery, is sure to attract even more visitors.
China's tourism economy is a typical reputation-driven economy. From the G20 Summit in 2016 to the 19th Asian Games, Hangzhou has frequently appeared on the world stage. It is a popular venue for such events as it boasts picturesque landscapes, rich historical and cultural heritage, and a unique blend of natural and cultural beauty that exudes the charm of the southern region of China.
From being known as the "Silicon Valley of China" to the "e-commerce capital", it has now added a new title as the "international event host". Hosting international major events is a great opportunity to shine on the world stage, and Hangzhou, with its marketing strategies, has continuously increased its reputation, becoming a city that global travelers aspire to visit.
Displaying the city through the lens of these events, Hangzhou showcases its charm and strength to the world. The changes brought by the Asian Games to Hangzhou are comprehensive, with unique sports venues becoming new urban landmarks. The soft environment is also a valuable resource of the city, and through hosting the Asian Games, Hangzhou's business environment and overall governance have reached new heights.
The Hangzhou Asian Games' green, intelligent, thrifty and civilized event management philosophy will also leave behind a valuable spiritual wealth for Hangzhou. Hangzhou's culture and tourism industry has undergone transformation and upgrading, from quality service to smart solutions. Smart tourism, green tourism, and civilized tourism mean that when people visit Hangzhou, they not only see beautiful scenery but also witness a rapidly emerging city of the future.
Hangzhou is connecting with the world in a brand new way. Other cities can learn from Hangzhou how to leverage their advantages.