His mission is to reunite fallen soldiers and families
Share - WeChat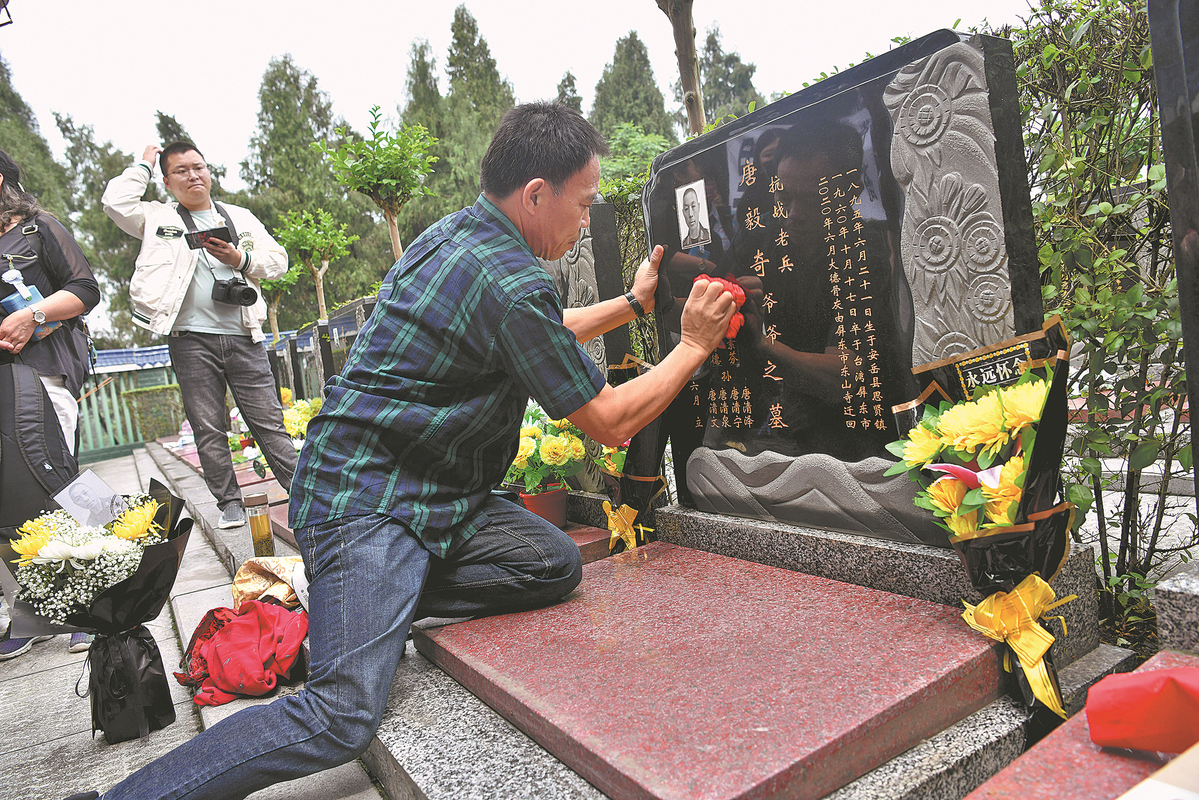 'Soul ferryman' returns ashes of those who never came back from war across Strait
Ahead of the Mid-Autumn Festival, the ashes of a deceased veteran were brought back from Taiwan to his birthplace in Jiangxi province by Liu Te-wen, a resident of Taiwan's Kaohsiung.
Over the past two decades, Liu has carried the ashes of more than 200 veterans in Taiwan back to their hometowns on the Chinese mainland for burial, which has brought him to over 20 provincial regions, including Xinjiang in the northwest.
That is why netizens call him the "soul ferryman" shuttling across the Taiwan Strait.
"As the old saying goes, 'returning to one's homeland in old age is just like fallen leaves return to the roots of their trees.' It's a tradition of the Chinese nation to remember our ancestors and roots, so I'll keep doing this until I can no longer move," he said.
The 56-year-old worked at a bank after graduating from college. He moved in the 1990s to Xiangheli, a neighborhood in Kaohsiung, where dormitories were built by the local government for about 4,000 veterans, more than 90 percent of whom were unmarried.
The soldiers were brought to Taiwan in the end of 1940s by the Kuomintang when it was defeated in the civil war, and had to retreat to the island of Taiwan. Many of them had been unable to return to the mainland, due to difficult cross-Strait relations, until the late 1980s, when people from the two sides were again able to visit each other. A large number of them have remained single in Taiwan due to their advanced age when they retired from the military, and some had a wife on mainland.
After work, Liu often visited to chat with the veterans who lived alone. The elderly in the community came from various provinces on the mainland, each with different accents and dietary habits.
"They were happy and cheerful when talking about their hometowns, but they became silent when speaking about their parents because they missed home so much," Liu said.