Kunming residents connect with tourists over love of fungi
Share - WeChat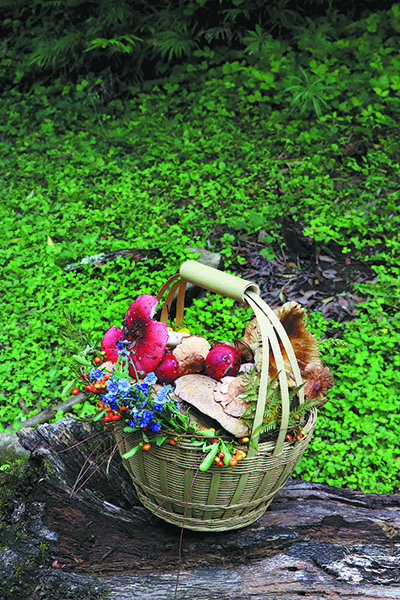 In addition to organized commercial tourism, local Yunnan residents are also engaging in this new tourism model on a more individual level.
Guo Xuan, a freelancer in Kunming who is studying for her postgraduate entrance exams, is fond of hiking in mountainous areas, which offer many opportunities for mushroom picking during the rainy seasons.
"Mushrooms often grow beside pine trees and grass. Good eyesight is required to spot edible mushrooms. When we went to pick mushrooms in late July in Chuxiong Yi autonomous prefecture, we were lucky to find lurid bolete, black boletus and russule. For beginners, the process of digging mushrooms is much more rewarding than the mushrooms themselves."
Meanwhile, she also works as a parttime guide.
"Most tourists are local residents. Their main concern is hiking and they don't need anything extra. In contrast, travelers from other regions come here for fungus. It's a good chance to help their children to learn more about mushrooms. They give the mushrooms they picked to the locals.
She said tourists come here for experience. They are not advised to eat the mushrooms they pick. Only when mushrooms are confirmed to be not poisonous, can tourists take the fungi home with them. Sometimes, tourists throw the mushrooms away after taking pictures of them.
"Before picking, we inform tourists about food safety. They are advised to wash their hands after they finish picking mushrooms. Some experienced guides also help tourists to identify species."
For Guo, mushroom picking is a chance to get close to nature, as well as an opportunity to make new friends. She once met a guide from Fujian province who was good at mushroom picking.
"He would always analyze where mushrooms grow and under what conditions. Even while riding a bus, his attention would be on the roadside hills. With cellphone in hand, he often showed people the way to the land of harvest once they arrived at a hiking site. As long as they followed him, people could always find at least 1 or 1.5 kilograms. In August, he picked 1.5 kilograms of bolete, which sells for 57.5 yuan ($8) per kilogram at the market."
"It's a fancy experience for me. However, the mushrooms I pick are often poisonous. What I like the most is the moment when I get creative and decorate bamboo baskets with wild flowers and ferns," Guo added.