Writer's old residence a new tourism hot spot
Share - WeChat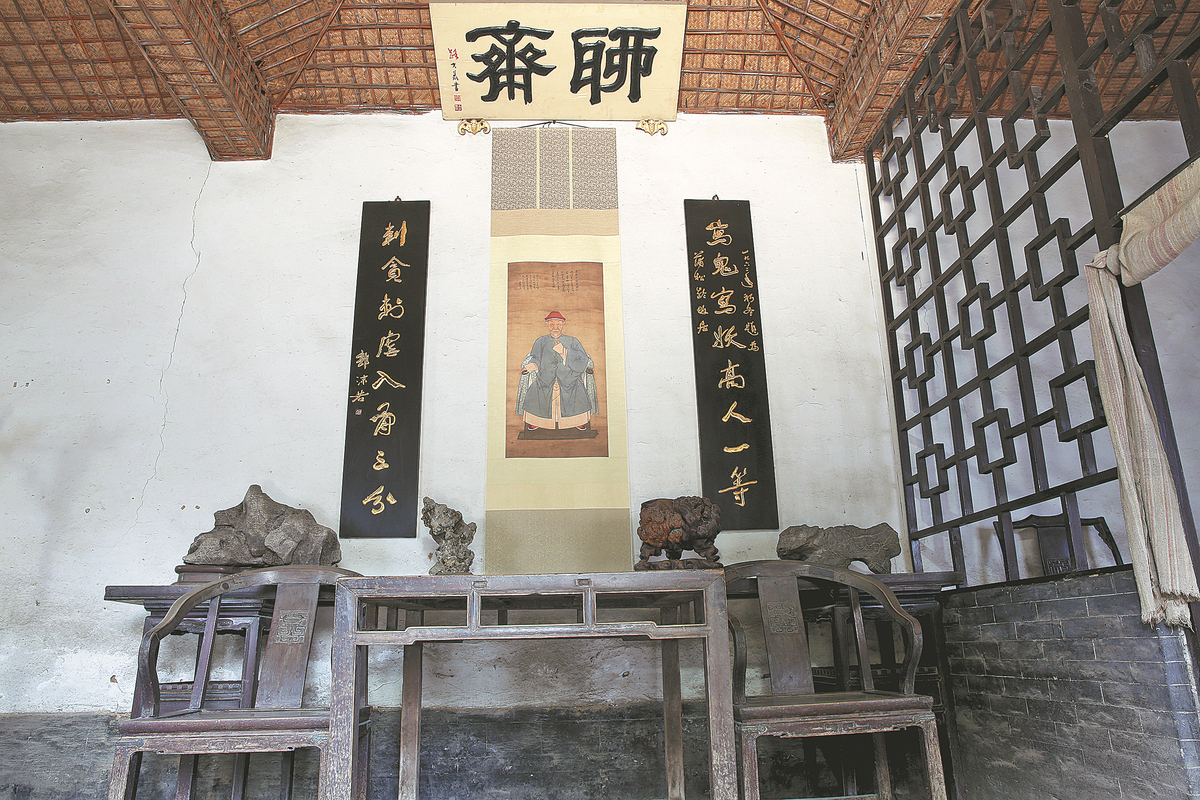 Local govt's efforts to preserve Pu Songling Memorial Hall pay off as visitors flock in to appreciate cultural charm
The expanded former residence of Pu Songling, a writer of the Qing Dynasty (1644-1911), has become a popular destination for tourists to appreciate the charm of traditional Chinese culture thanks to the local government's efforts to preserve cultural heritage sites and integrate them into people's lives.
The residential complex, which reopened to the public on Aug 4 after partial expansion and renovation, had received more than 184,000 visitors by the end of the month, a large increase compared with the same period in previous years, said Sun Lili, a worker at the Pu Songling Memorial Hall.
Liaozhai Zhiyi, or Strange Tales from the Liaozhai Studio, a collection of classical Chinese stories authored by Pu, has been translated into more than 20 foreign languages, making it one of the most widely translated and available classic Chinese literary works in foreign countries, said Sun.
Pu's former residence, located in Pujiazhuang, a village in Zibo, Shandong province, consists of the main "Liaozhai" building in center and two adjacent wing rooms, built in typical architectural styles of northern China in the Ming (1368-1644) and Qing dynasties.
The Pu Songling Memorial Hall, a building complex based on the residence, was built in 1980 with the local government's support to display Pu's legacy. Preservation work is undertaken annually to protect the buildings.
The State Administration of Cultural Heritage has issued policies urging governments and social groups to promote the preservation and utilization of cultural relics.
In May, the administration, the Ministry of Culture and Tourism and the National Development and Reform Commission jointly released a notice encouraging local cultural and tourism authorities to include immovable cultural relics in a relics-themed tourism route, a national project that is under construction, and to gradually open these relics to the public.
In recent years, more efforts have been made to preserve the writer's residence.
"The first thing I do every day is to check the condition of each house. Because they are all old houses, we pay special attention to preservation," Sun said.
Some have thatched roofs, so they need to undergo regular inspections.