Driven by breakthrough AI, humanoid robots make grand entry
Share - WeChat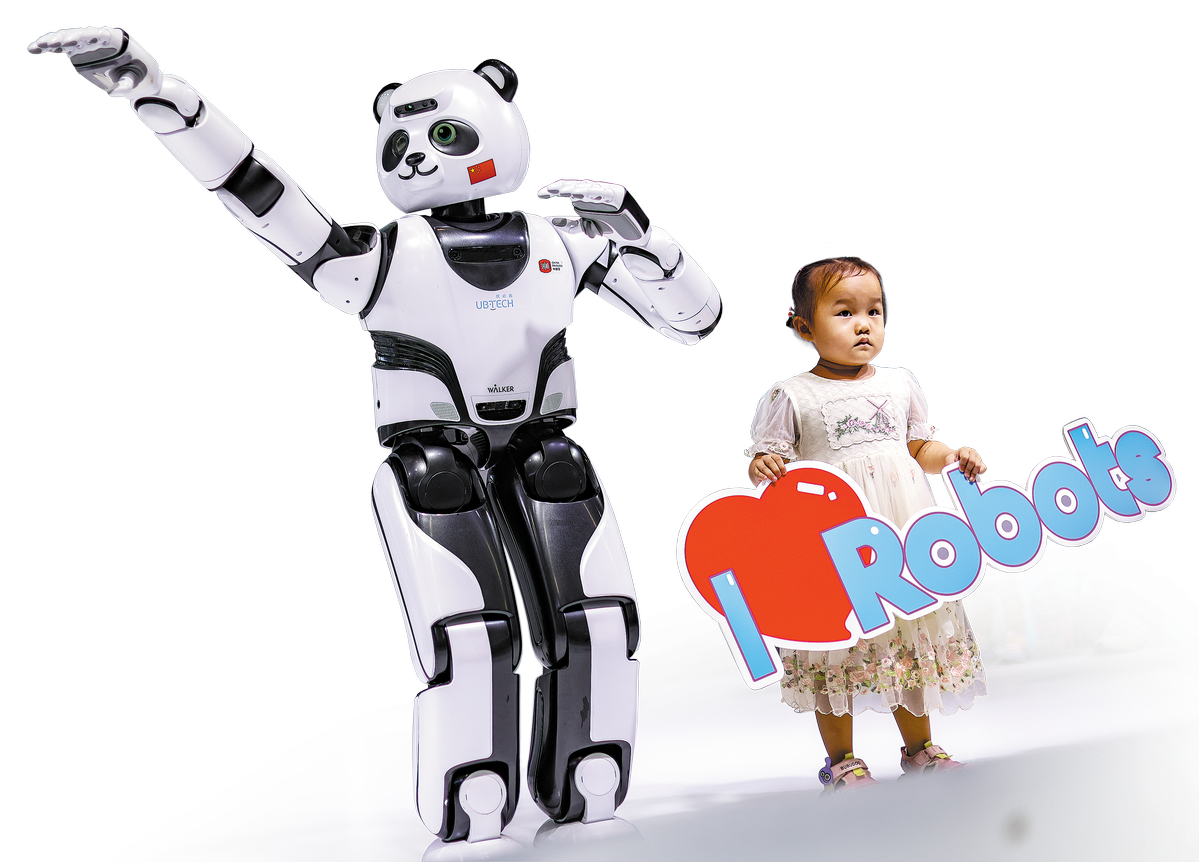 Global market for such products to grow at about 53 percent annually from 2023 to 2030
As soon as he saw a video of a China-made, lanky, futuristic humanoid robot in August, Andrej Karpathy was quick to express his excitement.
"I want one. Or two. A few," Karpathy said in a tweet, adding "Looks impressive! $90K. 47 kg. Yes, humanoid is the right form factor."
One of the founding members of OpenAI, the US company that developed the widely popular generative artificial intelligence platform ChatGPT, Karpathy was referring to the Unitree H1, a 1.8-meter-tall, 47-kilogram laser-radar-equipped humanoid developed by Unitree Robotics, a Hangzhou-based robotics startup.
The video also showed that the robot which can move more than 1.5 meters per second is capable of restoring its balance within two steps in the wake of an abrupt kick and can even slightly sidestep in advance upon sensing whether a human intends to lift a foot or not.
According to its developer, the Unitree H1's maximum knee joint torque reaches 360 newton meters and each leg has five degrees of freedom.
Driven by technological advancements in AI, humanoid robots like Unitree H1 are the hottest topic in the intelligent robotics industry today.
"Currently, new technologies, products and formats represented by humanoid robots and general artificial intelligence are thriving and becoming the pinnacle of global technological innovation, a new track for future industries, and a new engine for economic growth," said Xu Xiaolan, China's vice minister of industry and information technology.
Breakthroughs in AI, she said, have provided an important driving force for the innovative development of humanoid robots, and the world is experiencing a wave of integration between humanoid robots and general AI.
General AI refers to AI's versatility in doing multiple tasks such as writing essays, checking program bugs and making business plans. This differentiates it from previous narrow AI projects that excel in only one area.
Xu said that with general AI as the engine, efforts will be made to create the "brain" and "cerebellum" of humanoid robots, support the construction of a national humanoid robot manufacturing innovation center, key laboratories, and other innovation carriers to enhance the supply capacity of key common technologies, and empower more industries to innovate and develop.
Ideal interface
The global humanoid robot market is expected to grow at a compound annual growth rate of 52.8 percent from 2023 to 2030, according to market research company ReportLinker.
Humanoid robots offer the ideal interface for human-robot interactions as they can replicate a person. These are all results of advanced robotics research and ongoing tech development, ReportLinker said.
AI, the creation of robot hardware, the implementation of bipedal or wheel drive locomotion, and human-robot interaction are the four key categories under which humanoid robot research is classified. These commercial developments are expected to help in the market expansion of humanoid robots, ReportLinker added.