BRI enhances economic potential
China Daily | Updated: 2023-10-03 08:28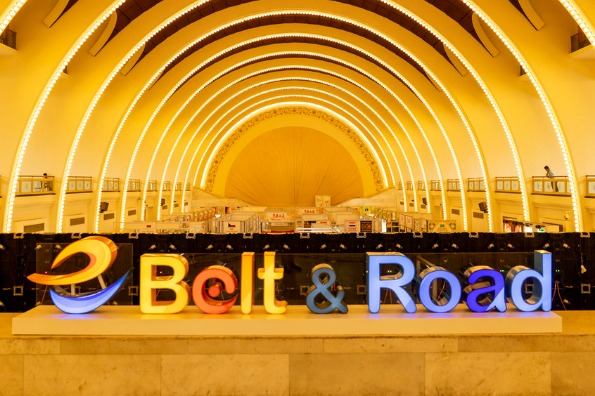 PHNOM PENH - Ten years on, China's Belt and Road Initiative has injected vigorous impetus into building a community with a shared future for mankind, significantly contributing to global and regional development and stability, a Cambodian expert said on Saturday.
Kin Phea, director-general of the International Relations Institute of Cambodia, a think tank under the Royal Academy of Cambodia, said through the BRI in the past decade, China has actively supported major infrastructure development and connectivity projects in many regions, providing opportunities for countries to expand their trade networks and enhance economic potential.
He said the BRI's key infrastructure projects, such as the Sihanoukville Special Economic Zone in Cambodia and the China-Laos Railway in Laos, have significantly contributed to boosting economies and trade in regions and beyond.
"The BRI has become a new engine of global economic growth, injecting strong momentum into building a community with a shared future for mankind," Phea said. "It is an active international cooperation platform for the cause of peace, security, sustainable development and common prosperity."
For Cambodia in particular, he said the BRI has greatly contributed to strengthening and broadening the cooperation between Cambodia and China, significantly benefited Cambodia's development agenda and brought Cambodia opportunities to get rid of poverty, and promoted mutual benefit and win-win results.
Over the past decade, the BRI has played a crucial role in helping develop Cambodia's infrastructure and connectivity, he said, adding that on top of these, China has brought investment to Cambodia in many sectors.
"These large-scale projects have greatly contributed to promoting connectivity, securing the sustainable source of electricity supply, enhancing economic competitiveness, diversifying sources of growth, and reducing logistics costs in Cambodia," he said.
"The BRI, together with the Regional Comprehensive Economic Partnership agreement and the Cambodia-China free trade agreement, will help Cambodia achieve its visions of becoming an upper middle-income country by 2030 and a high-income country by 2050."
On the third Belt and Road Forum for International Cooperation in Beijing in October, Phea hopes the forum will greatly contribute to promoting confidence in multilateralism and globalization, building an open and pluralistic world economy, and blazing a new trail in inclusive growth and sustainable development in shaping a bright shared future.
"I believe that the upcoming forum will give fresh vitality to participating countries' development and world economic growth," he said.
Xinhua