Highway crosses country, bridges nations
Share - WeChat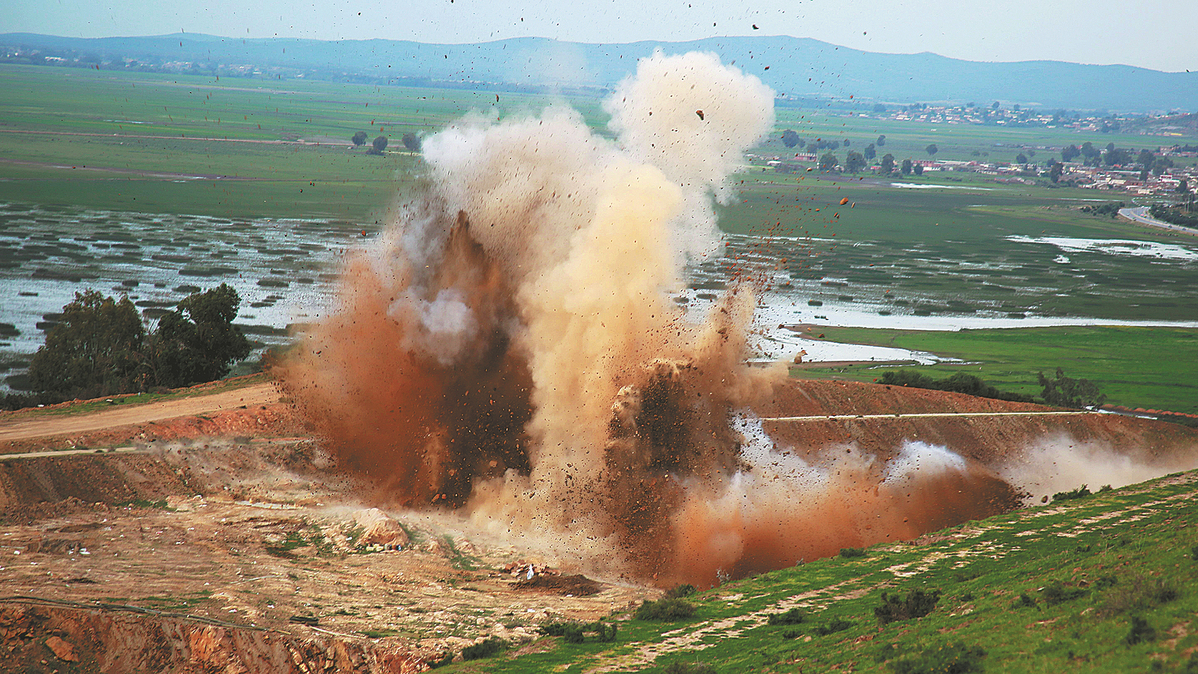 Completion of Algeria's East-West Highway places country in prime regional position, cements Chinese ties
With the completion of its last 84-km section in August, the Algerian East-West Highway, which stretches for 1,216-km and has been under construction for the last 16 years, finally opened to traffic.
The 84-km section in the East sector was completed by China's CITIC Construction, and stretches from Drean in the province of El Tarf, to the town of Raml Souk on the border with Tunisia.
From the west to the east, Algerians are now able to travel across their country, a trip that once took three to four days, in the space of 10 hours.
The route demonstrates Algeria's diversity. Beginning in the historic city of Tlemcen in the west, drivers can pluck fresh cherries in the morning sun and, after driving through the coastal cities of Oran, the capital Algiers, and Constantine, arrive at the eastern city of Annaba by the evening, where they can enjoy seafood caught in the Mediterranean.
Speaking at the inauguration ceremony in El Tarf, Prime Minister Aymen Benabderrahmane hailed the highway's strategic significance in substantially facilitating travel, and promoting economic exchange between Algeria and Tunisia, the Xinhua News Agency reported. He also praised CITIC's "exceptional quality of work".
China is the largest builder of Algerian infrastructure, and has made notable contributions to the country's development and the improvement of livelihoods, said Li Jian, Chinese ambassador to Algeria.
With the highway finished and open to traffic, it will be possible to tap local resources, facilitate the transportation of goods and attract investments to promote economic development, Li said.
In particular, Algeria has become the first country in the Maghreb region — the five countries of Morocco, Algeria, Tunisia, Libya and Mauritania — to build an east-west artery, which will greatly enhance its influence in the region, the ambassador added.
Calling it "a fine example of China-Algeria and China-Africa Belt and Road cooperation", Foreign Ministry spokesman Wang Wenbin has said that the project benefits close to 40 million residents and is widely appreciated in Algeria.
The two countries signed the memorandum of understanding on the BRI in 2018, and an executive plan for the joint development of the BRI in 2022.