World top tennis players praise Shanghai culture
Share - WeChat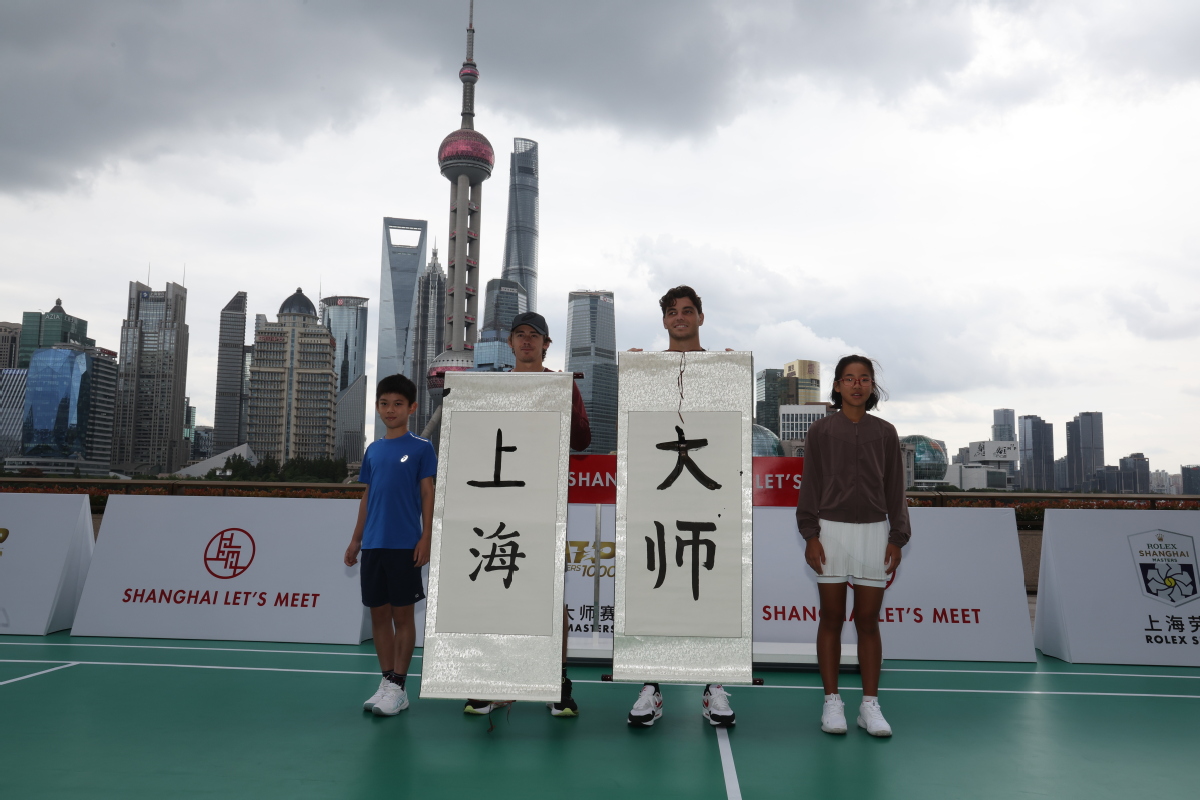 Elite tennis players Taylor Fritz and Alex de Minaur, ranked 8 and 12 respectively, were invited to experience the charm of Shanghai on Tuesday during the Shanghai Masters session.
They took a tour of the Bund on the "City News Service" themed sightseeing bus, learned about traditional Chinese calligraphy and taught tennis skills to two tennis-loving Chinese youngsters on the banks of the Huangpu River on the North Bund.
"Today's experience would be an unforgettable memory," said Fritz and de Minaur. "It is a very good cultural experience to understand and appreciate the charm of the city of Shanghai."
They said it was quite remarkable to have the chance to play tennis on the banks of the Huangpu River, learn Chinese calligraphy from the two aspiring players, and enjoy the breathtaking scenery on both sides of the river.
With the help of the two young players, Fritz and de Minaur then completed their calligraphic works of "Shanghai" and "Dashi", which in Chinese means "master".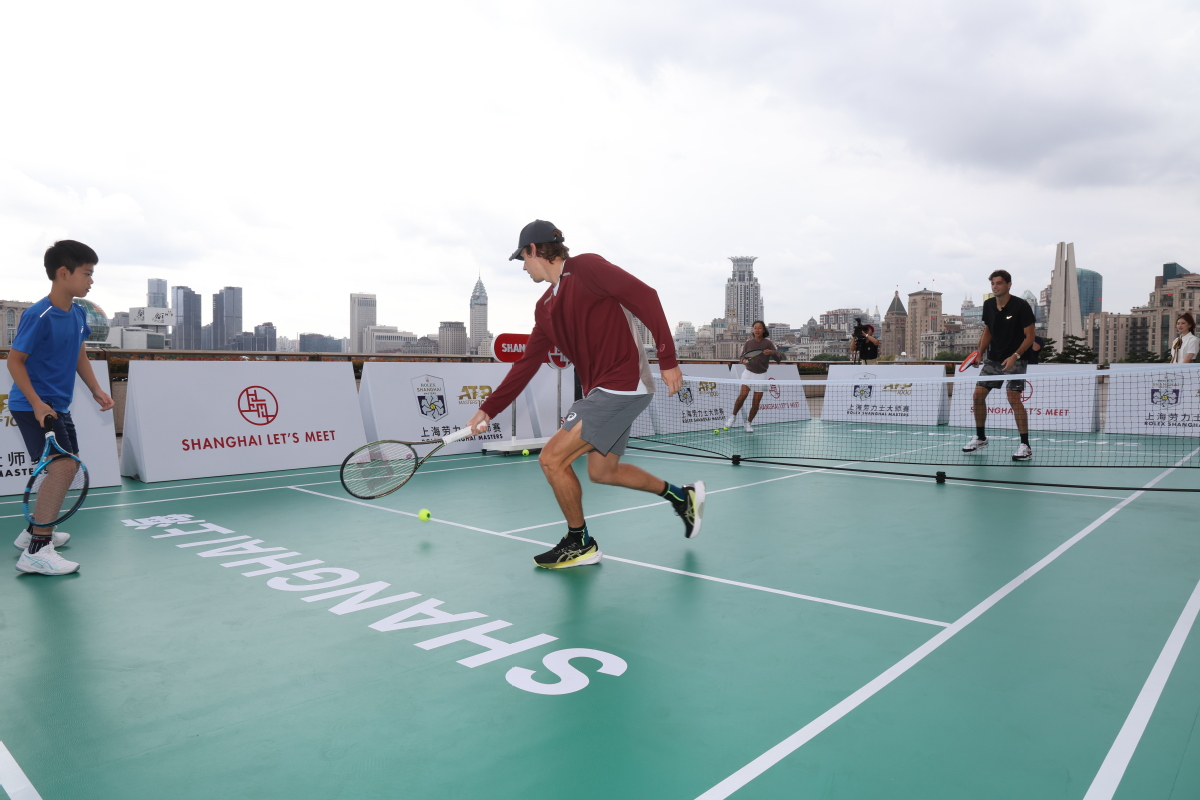 Inviting top tennis players to explore Shanghai culture has long been a tradition of the tournament.
Top tennis players from around the world are invited annually to display their talents and enjoy Shanghai's attractiveness on the banks of the Huangpu River.
The cultural events enrich the competition, and provide visitors from around the world a chance to view Shanghai from multiple perspectives.
The experiences of the well-renowned tennis players in the city, integrating and showcasing the charm of Shanghai culture and the international tournaments, win applause from all over the world.
The event, which has been going on since 2011, is jointly organized by the Information Office of Shanghai Municipality and the Rolex Shanghai Masters.
Zheng Zheng contributed to this story.