China adds five gold medals on last day of canoe sprint at Hangzhou Asiad
Share - WeChat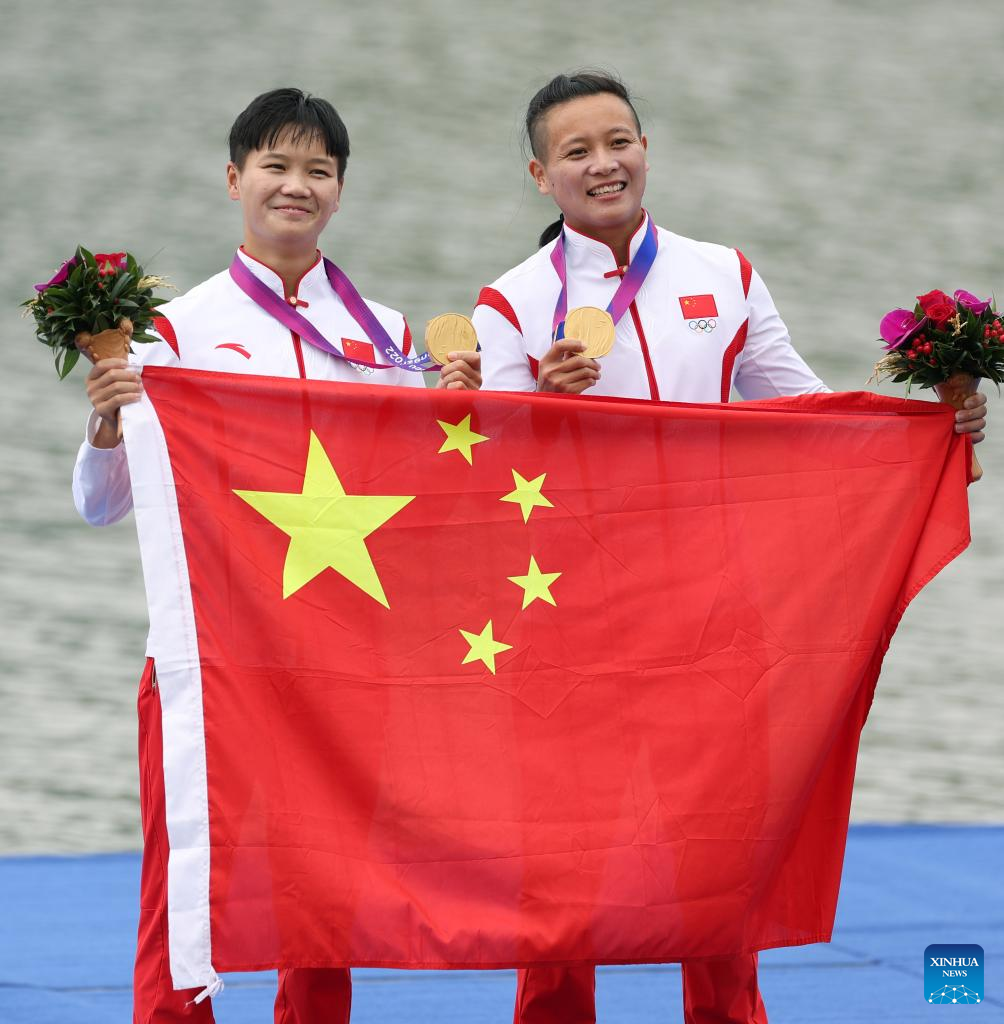 HANGZHOU -- China collected an additional five gold medals on Tuesday, the final day of canoe sprint at the Hangzhou Asian Games.
World champion Lin Wenjun crossed the line first in 47.623 seconds to retain her women's canoe single 200m title. Orasa Thiangkathok of Thailand and Mariya Brovkova of Kazakhstan secured second and third places, respectively.
"It is my last heat at the Asian Games, and I am very happy to get this gold. While my speed is already considered good in the competition, improving my sprint skill might be the most important thing for the Paris 2024 Olympic Games now," Lin said.
Meanwhile, Li Dongyin of China was crowned champion in the women's kayak single 500m, as China bagged another gold in the men's kayak four 500m by finishing the race in 1:23.859.
"Our performance at the world championships was not as perfect as the South Korean team, so we had a lot of pressure during training this month. However, all four of us tried our best today, and finally beat them," said Bu Tingkai after he won the kayak four 500m with Zhang Dong, Wang Congkang and Dong Yi.
The other two gold medals went to China, as Li Dongyin, Wang Nan, Yin Mengdie, and Sun Yuewen made an impressive Asian Games debut with a commanding lead in the women's kayak four 500m, and Lin Wenjun paired with Shuai Changwen clinched the women's canoe double 200m in 44.296 seconds.
Uzbekistan clinched victory in the men's canoe double 1000m in emphatic style, with a 6.195-second margin over runner-up Kazakhstan, while India took the third spot in 3:53.329.
As the canoe sprint competition concluded on Tuesday, China raked in nine of 12 golds, with Uzbekistan, Kazakhstan, and Chinese Taipei each pocketing one.