President warmly welcomed upon arrival in US
Share - WeChat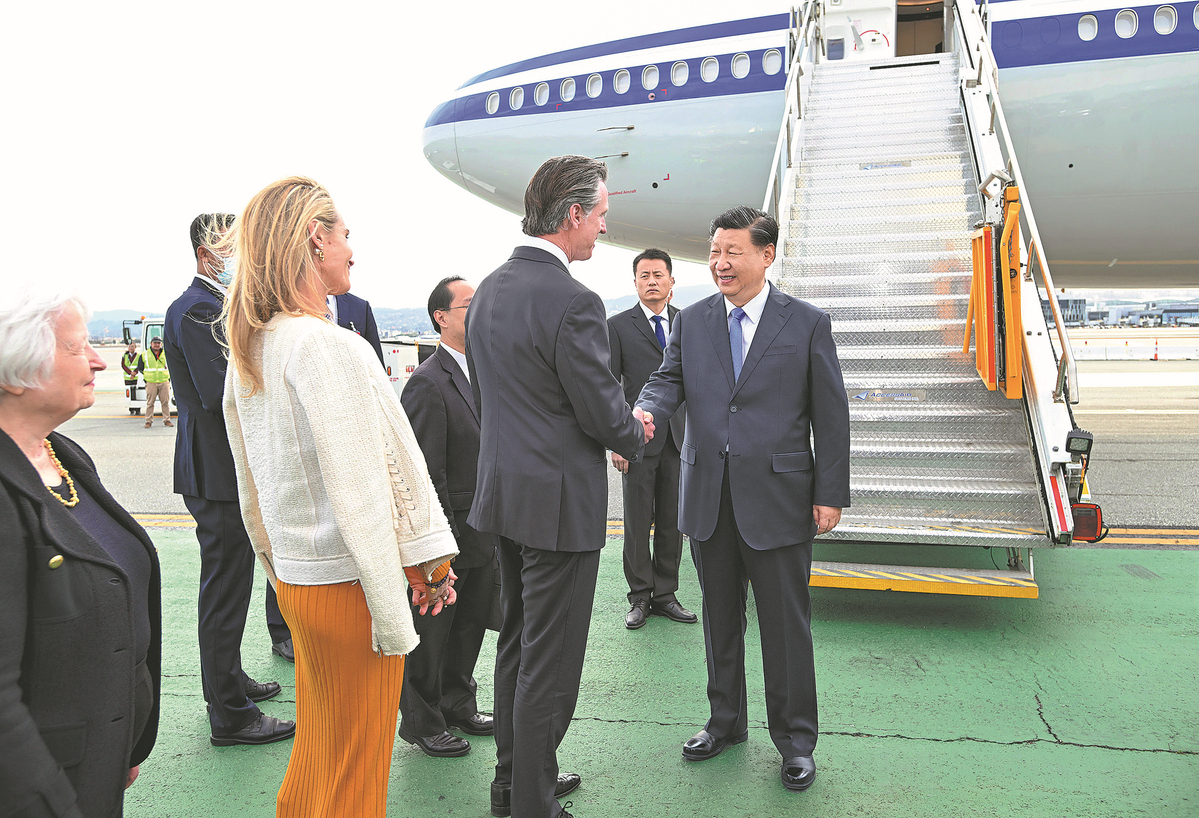 President Xi Jinping arrived in San Francisco on Tuesday for a summit with United States President Joe Biden and for the Asia-Pacific Economic Cooperation Economic Leaders' Meeting.
When Xi arrived at San Francisco International Airport, he was warmly welcomed by US Treasury Secretary Janet Yellen, California Governor Gavin Newsom and other US representatives.
As the Chinese president's motorcade left the airport for the hotel, many overseas Chinese and Chinese students were waiting along the streets, waving national flags of both China and the US to welcome his arrival. San Francisco was also the first stop during Xi's first visit to the US in 1985, when he was Party secretary of Zhengding county, Hebei province.
"I'm from New York with my daughter today, and we both really wanted to meet President Xi. We are both very excited," a woman surnamed Zhen, who traveled from the New York City borough of Brooklyn, told China Daily.
"Although we live in the United States, we are Chinese, and so is my child. I still hope that she can gain an understanding and experience of Chinese culture, learn about Chinese tradition, and thus be better able to participate in it," she added.
Zhen said she was looking forward to the meeting between the presidents and hoped their discussions would positively affect the future of US-China relations.
"For us, I hope that China and the United States can coexist harmoniously, which would also provide a safe atmosphere for the local Chinese community. Previously, we have experienced many instances of anti-Asian hate crimes, and we hope that everyone, both in China and the US, as well as all communities, can live together in harmony."