APEC Economic Leaders' Meeting concludes with adoption of Golden Gate Declaration
Xinhua | Updated: 2023-11-18 15:20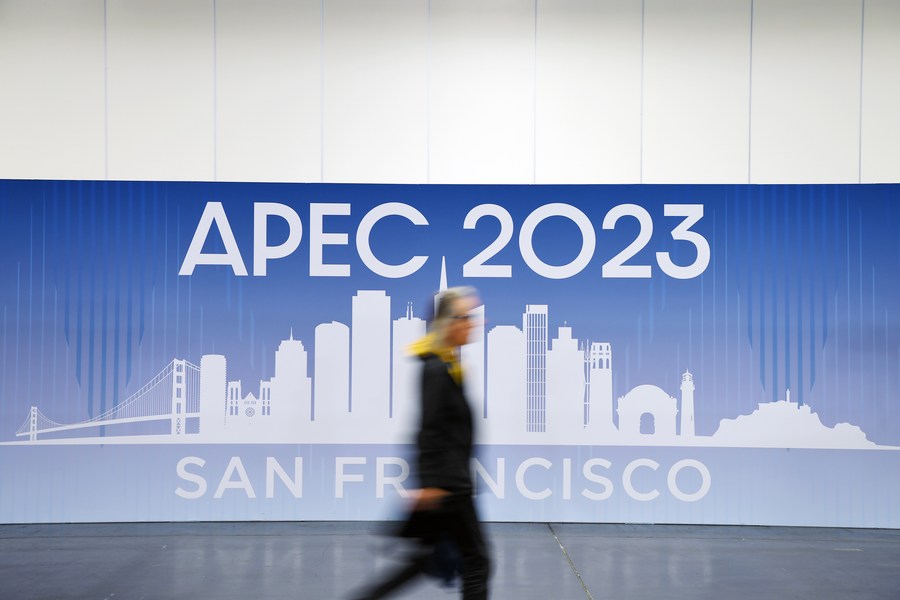 SAN FRANCISCO -- The 30th Asia-Pacific Economic Cooperation (APEC) Economic Leaders' Meeting concluded in San Francisco on Friday with adoption of Golden Gate Declaration on creating a resilient and sustainable future for all.
"We must harness technological and economic progress to continue to unleash the enormous potential and tremendous dynamism across our region, spur economic growth, as well as to address all environmental challenges, including climate change," the declaration says.
The declaration was adopted after the two-day meeting, during which the leaders focused on the subjects of sustainability, climate, just energy transition, interconnectedness and building inclusive and resilient economies.
In the document, the leaders reaffirm their determination to deliver a free, open, fair, non-discriminatory, transparent, inclusive, and predictable trade and investment environment.
They also reaffirm the importance of the rules-based multilateral trading system, with the World Trade Organization at its core, which continues to catalyze APEC region's extraordinary growth.
APEC economies are committed to enhancing their capacity building and technical cooperation efforts in support of economies' readiness to participate in high quality and comprehensive regional undertakings, according to the declaration.
"We will continue to work to ensure a level playing field to foster a favorable trade and investment environment," the declaration says.
The world continues to confront profound challenges posed by the impacts of climate change.
The leaders recognize that more intensive efforts are needed for economies to accelerate their clean, sustainable, just, affordable, and inclusive energy transitions through various pathways, consistent with global net-zero greenhouse gas emissions or carbon neutrality by or around mid-century, while taking into account the latest scientific developments and different domestic circumstances.
APEC economies vow to accelerate the transition towards low and zero emissions vehicles; sustainable aviation fuels; and low and zero emission maritime shipping and port decarbonization, reads the document.
The leaders also reaffirm their commitment to create an enabling, inclusive, open, fair and non-discriminatory digital ecosystem for business and consumers.
The leaders' meeting, held in Moscone Center in downtown San Francisco on Thursday and Friday, gathered political and business leaders from the 21 APEC member economies.
The leaders' meeting is the highlight of the APEC Leaders' Week, held in San Francisco on Nov 11-17 with the theme of "Creating a Resilient and Sustainable Future for All."
The United States is passing the APEC host year responsibilities to Peru as the host of APEC in 2024.
This year marks the 30th anniversary of the first-ever leaders' meeting that took place in 1993, when the host country -- the United States -- upgraded the APEC meeting mechanism from the ministerial level to the level of an informal leaders' meeting.