Treasured natural wonders
Share - WeChat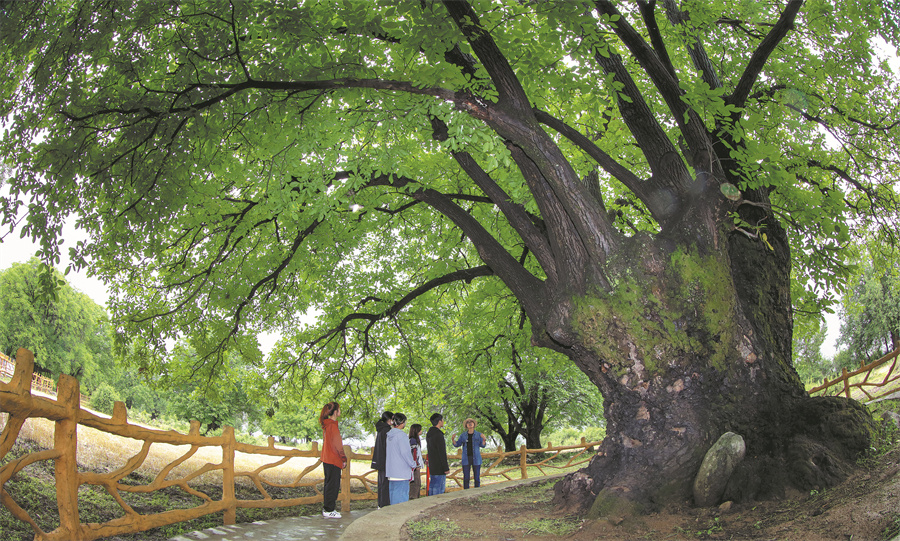 Climate, criminals and aging are threatening the country's ancient trees
In recent years China has increased efforts to protect ancient trees, including by revising laws, conducting surveys, and undertaking various conservation measures.
In order to protect and revitalize aging and endangered ancient trees, the Beijing Institute of Landscape Architecture has also initiated a gene preservation project.
Wang Yongge, a chief expert at the institute, said that with about 5 percent of ancient trees becoming weak, endangered, or even dying each year because of aging and changed surrounding environment, this program aims to safeguard the historical and cultural resources as well as the genetic resources.
"The cloning technique is employed to preserve living plants with the exact genetic makeup as the original tree, ensuring the continuity of the historical, cultural and genetic value of these ancient treasures," she said.
The project, which began in 2009, has focused on prominent ancient trees found in various areas, such as temples, imperial tombs, parks and villages.
In Beijing, the old ginkgo tree in Tanzhe Temple and the lacebark pine in Jietai Temple have successfully reproduced through grafting, cuttings, and tissue culture, Wang said.
It has been observed that the cloned plants thrive and exhibit robust growth, with abundant foliage and vibrant blossoms. For instance, the cloned progenies of the ancient magnolia trees in Beijing's Summer Palace showcase luxurious white flowers with larger petals than the ordinary variants, Wang said.
"Old trees, as living cultural relics, follow the natural course of life, including aging and demise. The goal of preserving ancient tree genes is to perpetuate a bloodline that is identical to the parent tree," she said.