Treasured natural wonders
Share - WeChat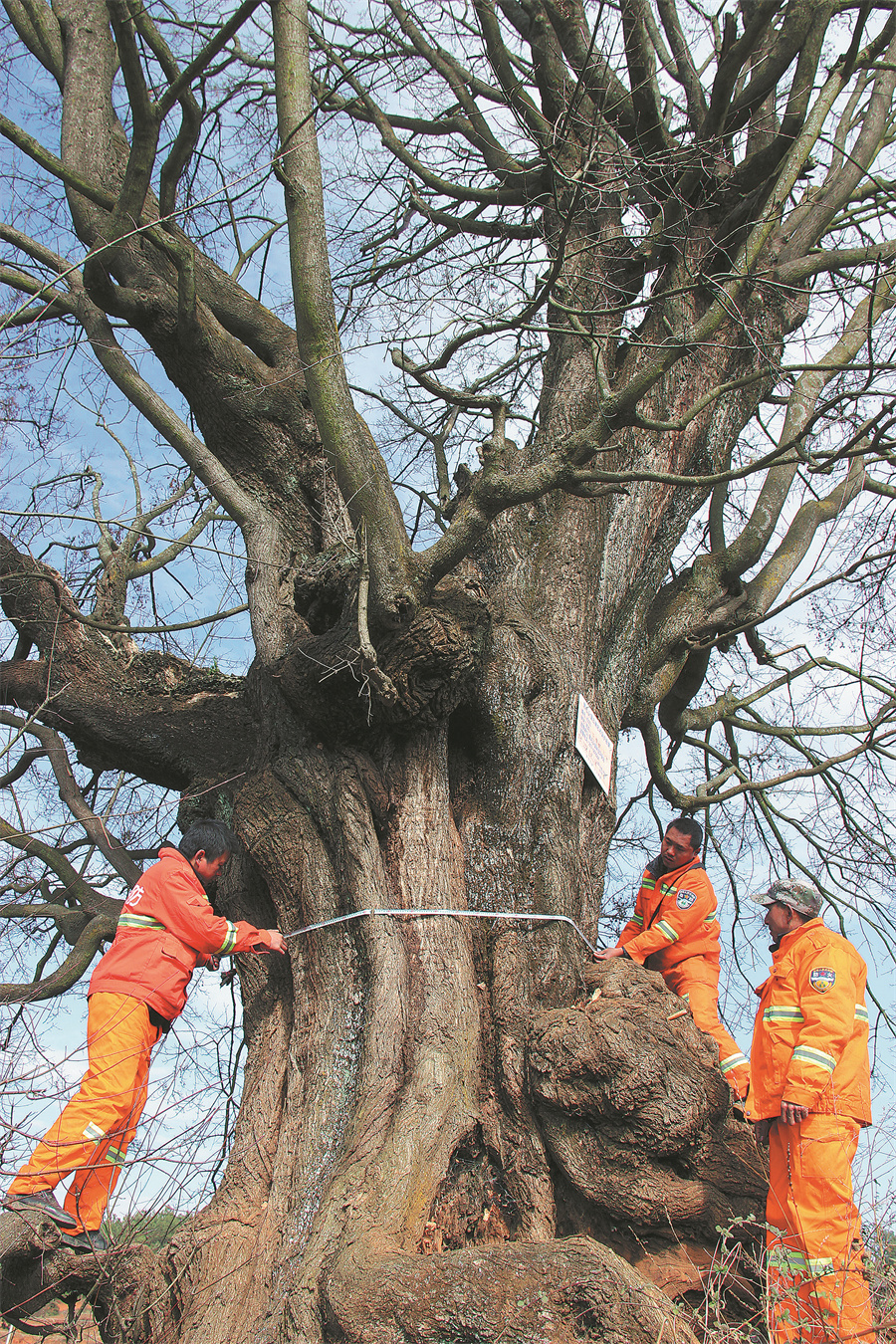 Law revision
To better preserve the ancient trees, the country revised the law and conducted national surveys.
In 2019, the Standing Committee of the National People's Congress revised the Forest Law, specifically including the protection of ancient trees as a separate provision.
In 2020, a nationwide survey of ancient trees revealed that there were 5.08 million ancient trees in the surveyed area, with about 5 percent in urban areas and 95 percent in rural areas. The survey excluded ancient trees in nature reserves and State-owned primeval forest areas.
Wang said that the surveys helped identify and protect ancient trees within urban and rural areas. However, in rural areas, the challenge lies in accessing the trees in remote locations, such as mountainous regions or within villages.
"This poses commuting difficulties and requires additional efforts to ensure conservation. However, there is a positive trend where local communities are increasingly recognizing the importance of protecting these ancient trees," she said.
In May, the National Forestry and Grassland Administration launched a project worth 10 million yuan ($1.37 million) to recruit capable teams for the "Identification Technology and System Research and Development of Wild Fauna and Ancient Famous Trees". An important task of this project is to establish a technical system for calculating the age of trees.