Treasured natural wonders
Share - WeChat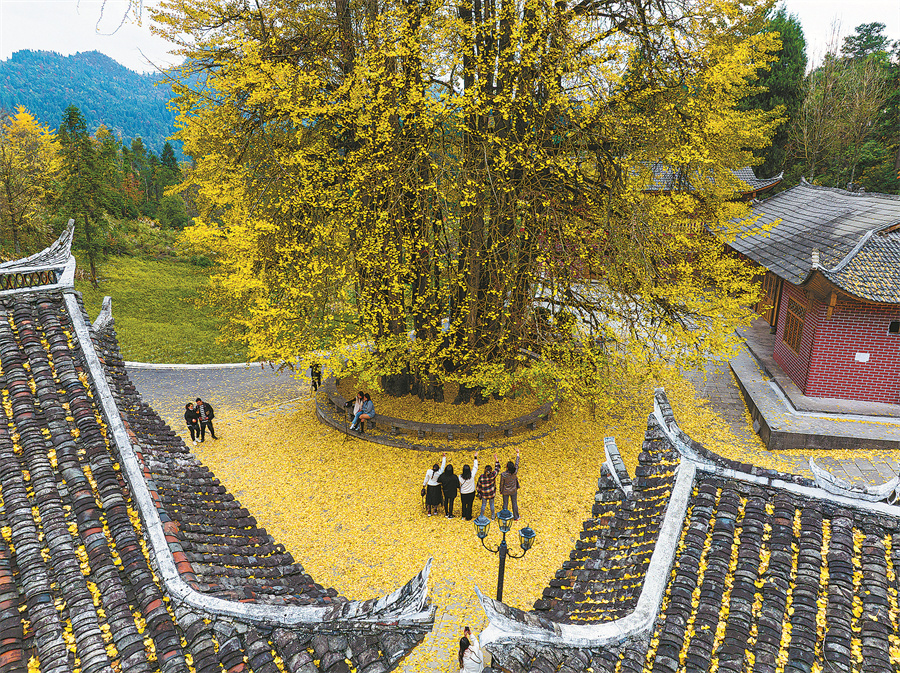 Awareness promoted
Ancient trees play a vital role in understanding historical climate patterns and studying the evolution of natural geographical environments. By analyzing tree rings, scientists can deduce past climatic conditions. The Chinese Academy of Sciences has conducted extensive research across large regions, utilizing tree rings to authenticate climate changes.
Ancient trees, which are over a hundred or even a thousand years old, serve not only as living history books but also contribute to the environmental health of their surroundings, Wang said. "Their large crowns and extensive size provide shade, help regulate temperature, and increase humidity, making them more environmentally valuable than other trees," she said.
Efforts to promote awareness and participation in the protection of ancient trees are also underway.
According to the Measures for the Protection and Management of Ancient and Well-known Trees Regulations, which the municipal landscaping and greening bureau implemented last year, Beijing, with over 40,000 ancient trees, encourages both organizations and individuals to adopt and sponsor the care and protection of these trees.
The cost of caring for ancient and famous trees will be covered by the organizations or individuals. According to the measures, when they have difficulties in covering the cost of rescue and revitalization, they should promptly seek help from the landscaping department, which will send professionals to conduct the work.
Wang, the chief expert, said that some endangered and weak ancient trees whose insides are empty need repair and some trees require support.
"By working together and fostering a shared responsibility, the protection of ancient trees can be achieved. It is hoped that through these efforts, the love and care for these natural wonders will spread, ensuring their survival for generations to come," she said.
Beijing has been exploring new models for the protection of ancient trees, including building ancient tree-themed parks, communities and villages.