Treasured natural wonders
Share - WeChat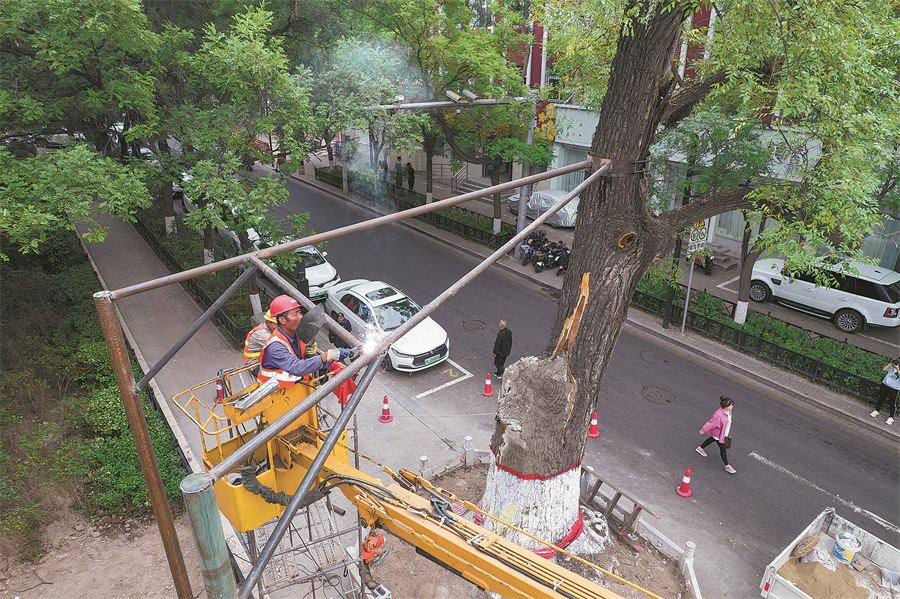 Crimes targeted
Ancient trees hold cultural and environmental value, providing habitats for various species and preserving biodiversity. However, these priceless natural treasures are targeted by criminal groups for financial gains.
According to the Changsha Public Security Bureau in Hunan province, Chinese authorities apprehended seven individuals involved in poisoning of ancient trees and their illegal sale last year.
The group was found guilty of causing the death of two ancient camphor trees in Jingang town, Liuyang city of Hunan province.
Investigations show that the suspects engaged in illegal trade of dead ancient trees. They would purchase decaying or hollow trees from different regions across the country and those trees would then be sold in the Fujian and Zhejiang provinces, primarily for use in carving handicrafts.
A special operation to combat illegal activities that destroy ancient and famous trees launched last year had cracked 135 criminal cases and rescued 530 ancient and famous trees by May.
lihongyang@chinadaily.com.cn