Initial results show Javier Milei wins Argentina's presidential runoff
Xinhua | Updated: 2023-11-20 09:16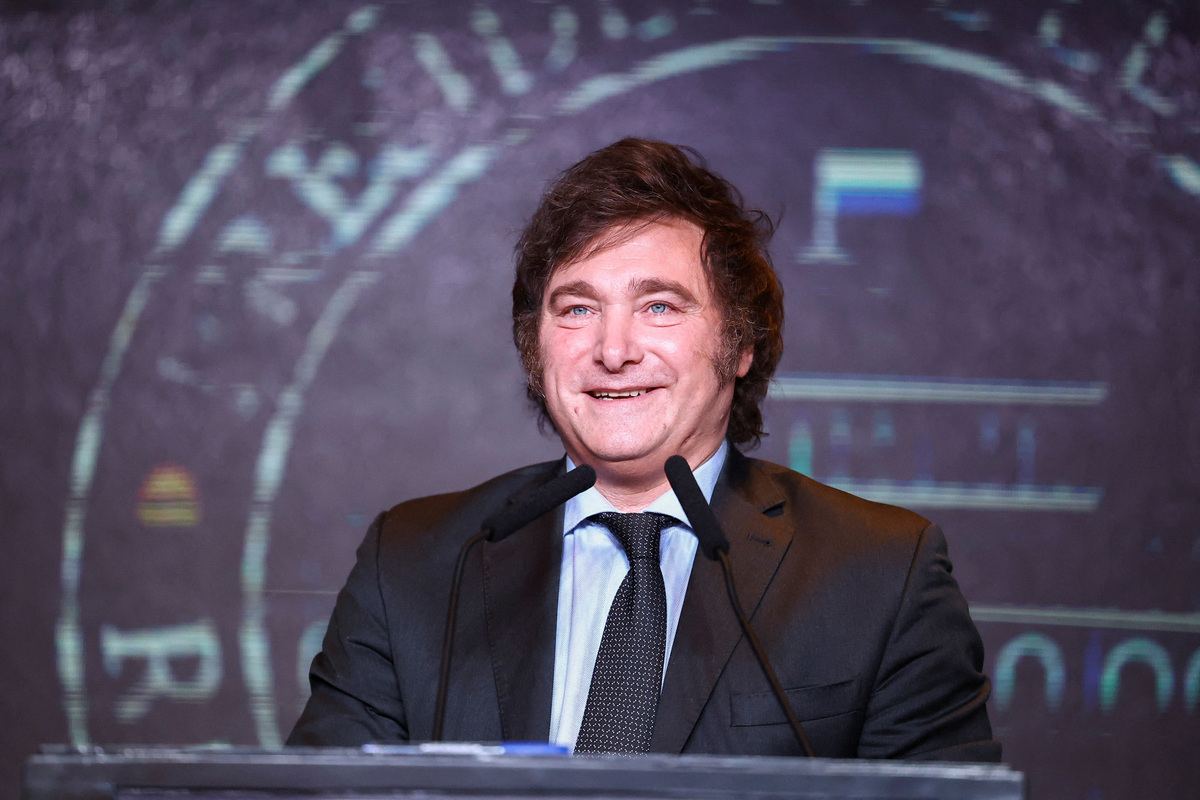 BUENOS AIRES -- Javier Milei from the far-right Liberty Advances coalition has won Argentina's presidential runoff against Economy Minister Sergio Massa, initial results of the electoral authority showed on Sunday.
Conceding defeat before official results came out, Massa said he has congratulated Milei, who will be the country's president for the next four years.
According to official data released by the government, with 86.59 percent of the votes counted, Milei obtained 55.95 percent, far ahead of Massa's 44.04 percent.
Sunday's poll took place with an estimated turnout of 76.39 percent.
Milei will succeed current President Alberto Fernandez and is set to take office on Dec 10 for a four-year term.