New play examines tensions between families
Share - WeChat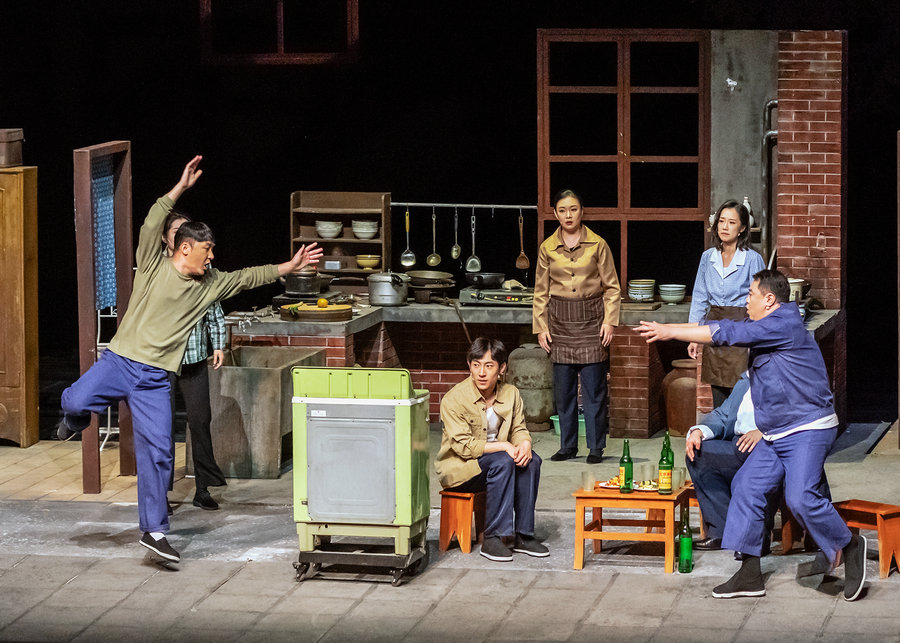 Students from Beijing Film Academy staged an original Chinese play, titled Xiangyangli Building No 8, in Beijing on Nov 11 and 12.
The comedy is the second theatrical production of the school's acting department, featuring veteran actor-directors Wang Jinsong and Zhao Yuning as artistic directors.
The new play tells the story of three families living in an old building in Beijing, who shared one kitchen and one bathroom. The living conditions are difficult, which results in conflicts, but they also develop a relationship, which is beyond just neighbors and more like families.
The script of the play was co-written by Cui Jianyu and Xu Qian, both teachers of Beijing Film Academy. Yang Jiayin, an actor of Beijing People's Art Theater, directed the play.