Camels create stunning migration scene in the Badain Jaran Desert
Share - WeChat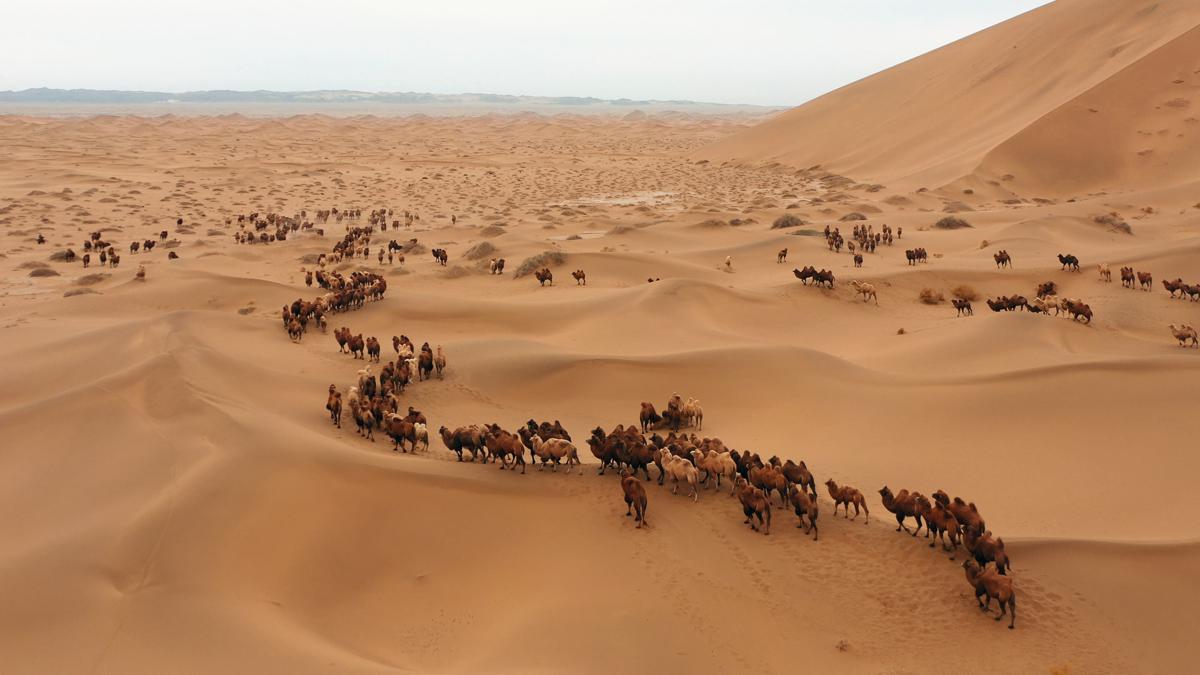 Recently, herders from a village in Alshaa Right Banner, Inner Mongolia autonomous region, have started gathering and herding camels in the heart of the Badain Jaran Desert.
Every spring and summer, herders release camels into the desert, where the ecological conditions are suitable for their survival. As winter approaches, the herders drive the camels out of the desert and into winter pastures, ensuring the safe passage of the camel herd through the winter season.
Gathering camels is a challenging task, and herders ride several dozen kilometers every day, searching for camels and herding them in the desert. The entire process of migration takes about half a month.
The village has a total area of 6,379 square kilometers, with 273 households of farmers and herders, and over 3,000 camels, accounting for 60 percent of the total livestock.
Yang Zishuo contributed to this story.