Newborn cloned cat is all Chinese
Share - WeChat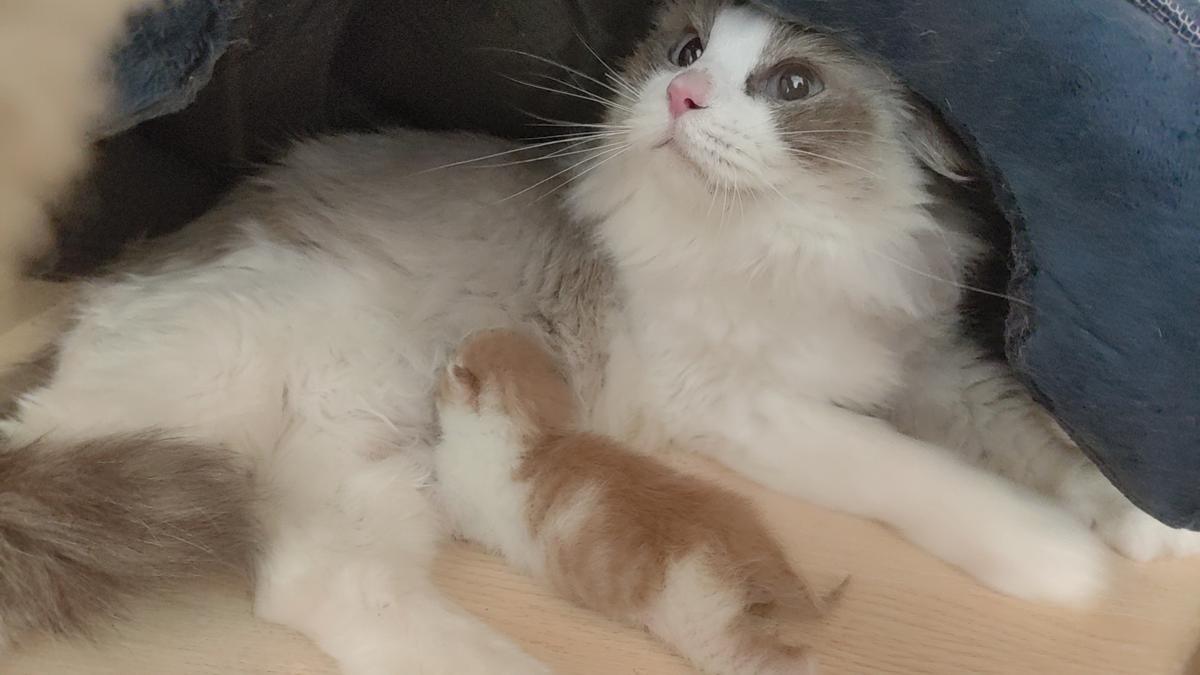 China's first cat clone from somatic cells using domestic equipment and reagents was born on Sunday in Qingdao, Shandong province, proving that the country has established a self-sufficient cloning process, according to researchers.
The cat, an orange male weighing 141 grams, was birthed by a surrogate female after a 69-day pregnancy.
Researchers from Qingdao Agricultural University partnered with Qingdao PanGene Technologies Co on the project.
Zhao Minghui, an associate professor in the university's college of life sciences, said that previous animal cloning processes had relied heavily on imports from the United States and facilities provided by Japanese and European suppliers.
"The birth of the new cat proved that China has a complete industrial chain in the field of animal cloning," Zhao said.
The research, which began in 2020, faced challenges involving imported reagents during pig cloning attempts. Over time, the team successfully transitioned to domestic reagents, with additional support from a partner in Guangzhou, Guangdong province, to enhance their experimental facilities.