Unprecedented wildfires in California threaten wildlife habitats: study
Xinhua | Updated: 2023-11-21 14:33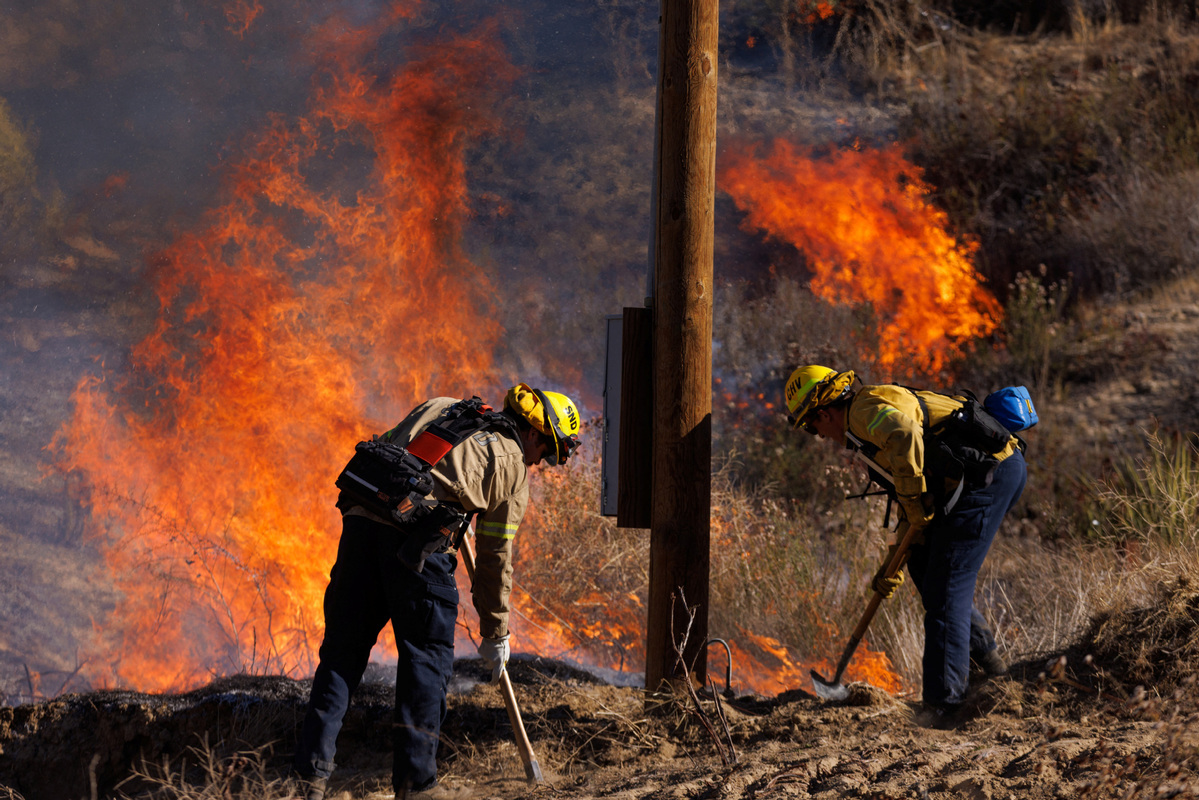 SACRAMENTO, United States - A new study found that the extreme wildfires that ravaged California in recent years had affected the habitats of hundreds of wildlife species in the state.
The study, published on Monday in the Proceedings of the National Academy of Sciences, revealed that fire activity from 2020 to 2021 in California was "unprecedented" in the modern record, which burned more than 19,000 square km of forest vegetation, potentially affecting the habitat of 508 vertebrate species.
Focusing on 2020 and 2021, the study said these two years account for 58 percent of the area in California that burned from 2012 to 2021, and in each year, the total area burned was at least 10 times greater than the historical average from 1878 to 2011.
It found wildfires burned at least 10 percent of the habitats for 100 vertebrate species, 16 of which were species of conservation concern in these two years.
For these 100 species, high-severity fire burned across 5 percent to 14 percent of their ranges, which signals an alarm for potentially significant changes to habitat structure, it said.
Describing the fires as unprecedented in their size and severity due to climate change, it said that the wildlife in the region is not adapted to such megafires and may struggle to cope with the rapid changes in their environment.
Effective forest management practices, such as prescribed fires and mechanical thinning, which means thinning trees in a forest, are needed to curb severe fire behavior and increase the resilience of wildlife habitats, it noted.