Online buzz as actors clash over proper disposal of used tissue in the wild
By Quan Zhanfu | chinadaily.com.cn | Updated: 2023-11-21 20:30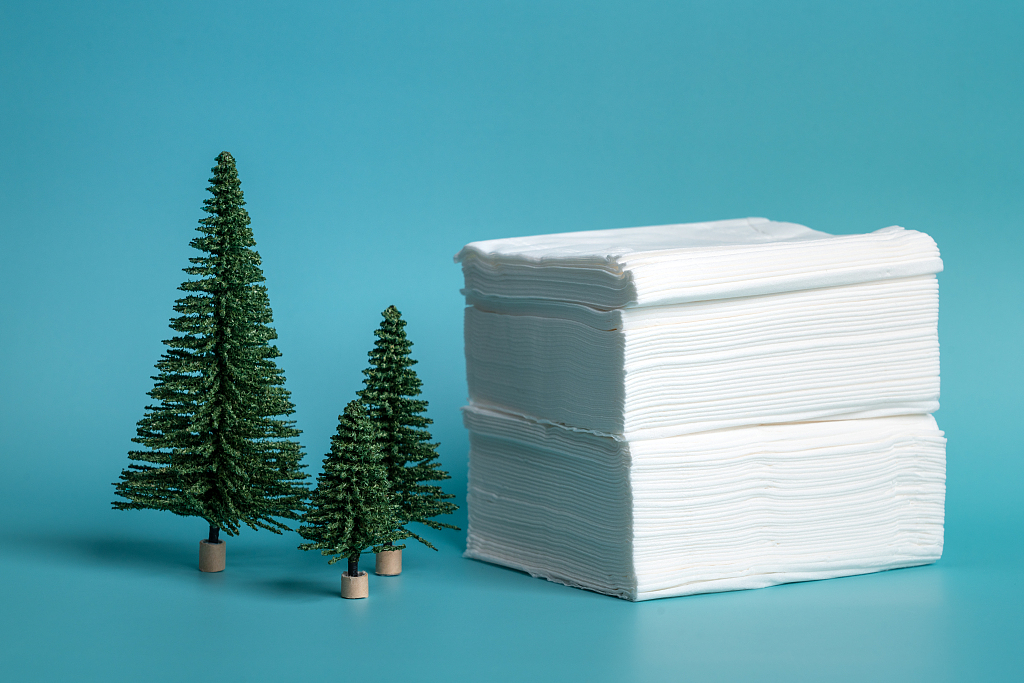 An argument between two actors on a TV show about whether used tissue paper should be taken away after using it in the wild has sparked a heated online discussion about environmental protection.
The debate unfolded on the Dragon TV show, which focuses on environmental protection, as actors Hu Ge, Chen Long, and actress Liu Tao collected garbage along the No 109 national highway in the Hoh Xil Nature Reserve in Qinghai province.
After finding plastic bottles filled with urine and human excrement on the roadside, Liu Tao remarked that it was "kind of a nice way to deal with it" to simply relieve oneself in the wild rather than using a bottle and discarding it there.
Hu Ge countered that while it was understandable to relieve oneself in the wild if necessary, people should take their toilet paper with them to minimize their impact on the environment.
Liu Tao disagreed, suggesting that it might be too much to expect everyone to take their used toilet paper with them, and that a more feasible approach would be to gradually raise environmental awareness among the public. She proposed exploring alternative methods and finding an optimal solution that would encourage more ordinary people to participate in environmental protection efforts.
The six-minute-plus argument gained significant attention, with a related topic trending on the microblogging site Sina Weibo since Saturday. Supporters voiced their opinions on both sides of the debate.
The Hoh Xil Nature Reserve management office confirmed to Redstar News that the TV show's production team had collaborated with them to film the program. A staff member stated that the show was a proactive effort to promote environmental protection and that they had been working in the area to address the issue of waste disposal.
The staff member acknowledged that the vast area of the Hoh Xil Nature Reserve and the harsh environment pose challenges for waste collection and disposal, despite the presence of clear signage urging people to dispose of their waste properly.
The staff emphasized the importance of strengthening environmental education and raising awareness among passing tourists and vehicles to prevent them from littering in this pristine natural area.