Goldman hopes for further opening of financial service sector
By LI XIANG | chinadaily.com.cn | Updated: 2017-06-09 15:46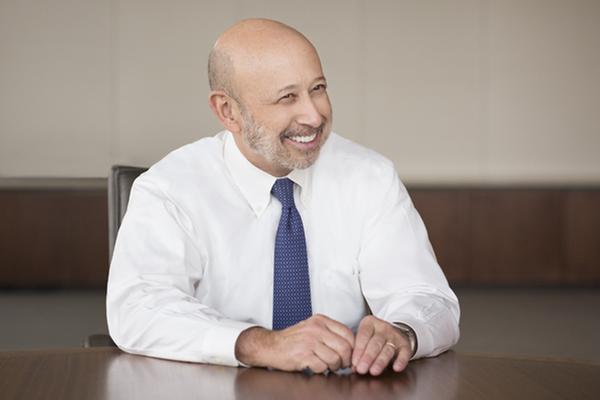 Lloyd Blankfein, chief executive of Goldman Sachs Inc. [Photo provided to chinadaily.com.cn]
US investment bank Goldman Sachs Inc will continue to invest in its China business as it expects for greater liberalization in the Chinese financial service industry, Lloyd Blankfein, chief executive of the bank, said on Thursday.

Blankfein said that the investment banking industry in China "should be given more freedom" as it is the basis for the success of other industries by providing financing, risk management and advice on business reorganization.
The chief of Goldman expressed optimism about the prospects for the bank's business in China as the country's economy will continue to grow steadily and the China-US relationship is off to a good start after the meeting between President Xi Jinping and his US counterpart Donald Trump in April.
Beijing and Washington have reached a deal as part of the 100-day action plan after the meeting of the top leaders to further ease market access in a range of sectors including the financial service industry.
"My sense is that the meeting between the two presidents was very successful in terms of establishing their relationship. It is no doubt that there are competitive elements. But there is more cooperation than competition between the two," Blankfein said in an interview in Beijing.
Blankfein said that the Belt and Road Initiative will help drive infrastructure investment and will create growth opportunities for countries related to the initiative while urging the US to increase infrastructure investment.
"Arrived in China, as always impressed by condition of airport, roads, cell service," Blankfein said in a tweet on Tuesday. "The US needs to invest in infrastructure to keep up!"
Commenting on the policies of the US Federal Reserve, Blankfein said that the Fed may raise the interest rates in June but it was unlikely to accelerate the rate-hike process until the year end as growth has been moderate and there has not been much inflation pressure in the US.
Blankfein expressed concern at the sustained low interest rate which could create bubbles in asset prices and prompt people to rush to risky credit.