Guangzhou-born panda expected to give birth
Share - WeChat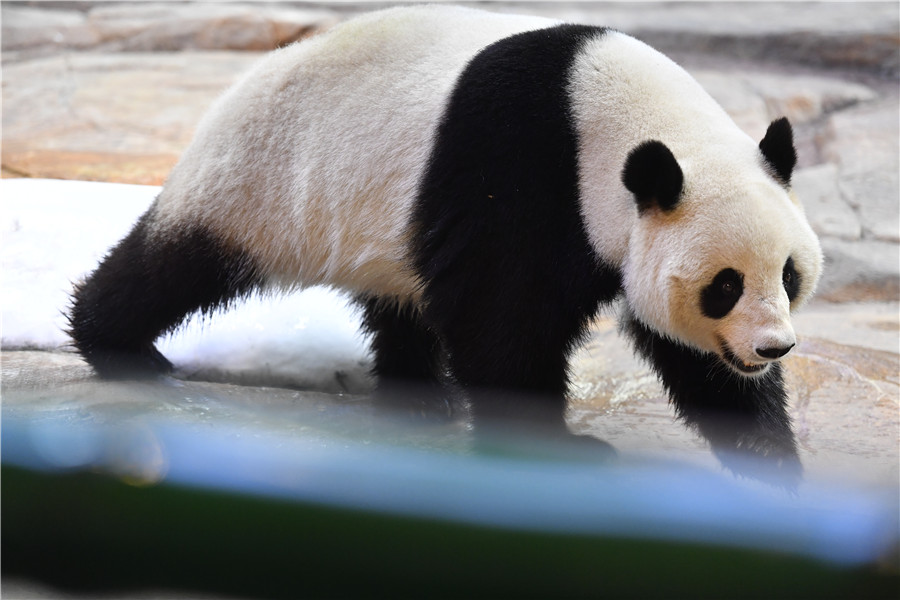 Giant panda Longlong, the first of its kind born in Guangzhou, capital of Guangdong province, is expected to give birth to a cub in June or July, according to the Giant Panda Protection and Research Center of China.
Longlong was born in July 31, 2013, after her mother Meiqing was moved from Wolong of Sichuan province in 2012 to the Chimelong Safari Park in Guangzhou.
"Longlong is in healthy condition after becoming pregnant," said Dong Guixin, vice president of Chimelong Group.
Longlong, who was moved back to Wolong for mating with a male giant panda in February, weighs 121.8 kg.
"We could expect the second generation of giant pandas in the safari park in the coming months," said Dong.
Another giant panda in the park, Tingting, will give birth to a cub soon. Tingting was born in 2005 in Wolong and moved to the Chimelong Safari Park in June 2008 after a deadly earthquake hit Sichuan a month earlier.