Time to relax at Datong-based village club
Share - WeChat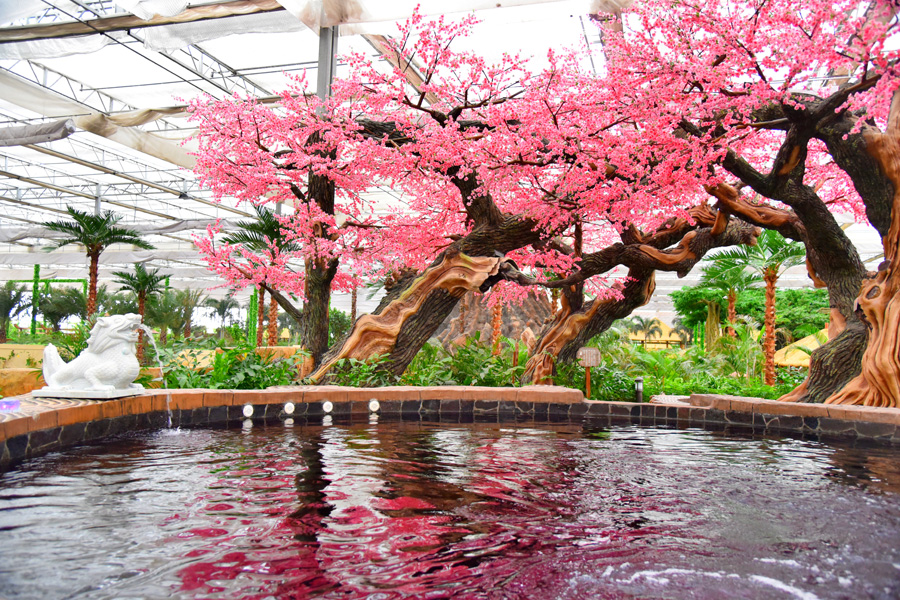 Shenquan Guyu, a large-scale health and leisure village club, covers an area of more than 4,000 acres in Yanggao county, Datong city in North China's Shanxi province, and is home to one of the largest hot spring bases in North China.
The club offers a variety of leisure activities, including paying a visit to Xujiayao Culture Zone, where visitors can get a better understanding of Xujiayao people, offspring to Chinese sinanthropus, riding the horse, taking a look at Hetian Jade, one the rarest forms of the gemstone, watching the ultra-luxury leisure star cinema, taking a bite of authentic local cuisines, or just enjoying the hot springs of different sizes and with different healthy functions.
It is worth noting that hot spring industry, one of the emerging industries in China, has gained momentum in Datong city thanks to its rich hot spring resources in the Hunyuan, Tianzhen and Yanggao counties. And the local government also has taken the hot spring industry as the driver to boost economic and tourism growth.