Woman lost for 7 years greeted by family and fellow villagers
Share - WeChat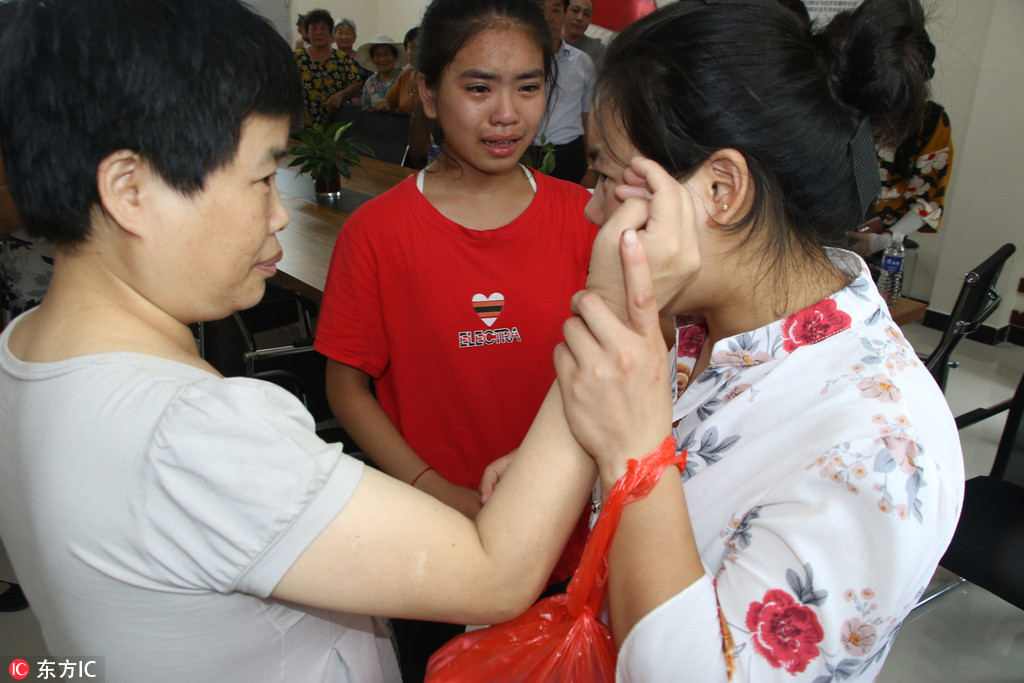 Meng Qingrong, who disappeared seven years ago from her hometown, Zhaozhuang village of Zoucheng city, East China's Shandong province, finally returned there on Monday.

Her older daughter was 21 and the younger one was eight when Meng Qingrong got lost. After seven years' separation, Meng, who suffers from mental illness, was unable to recognize her younger daughter, who is already taller than her.
Hearing the news that Meng was back from years of wandering, many villagers gathered to greet her. After seeing her good condition, they said the rescue station that found and took care of her is a responsible one.