Tea cultivation brews rich lives for villagers
Share - WeChat The development of the industry and related tourism has raised living standards for impoverished residents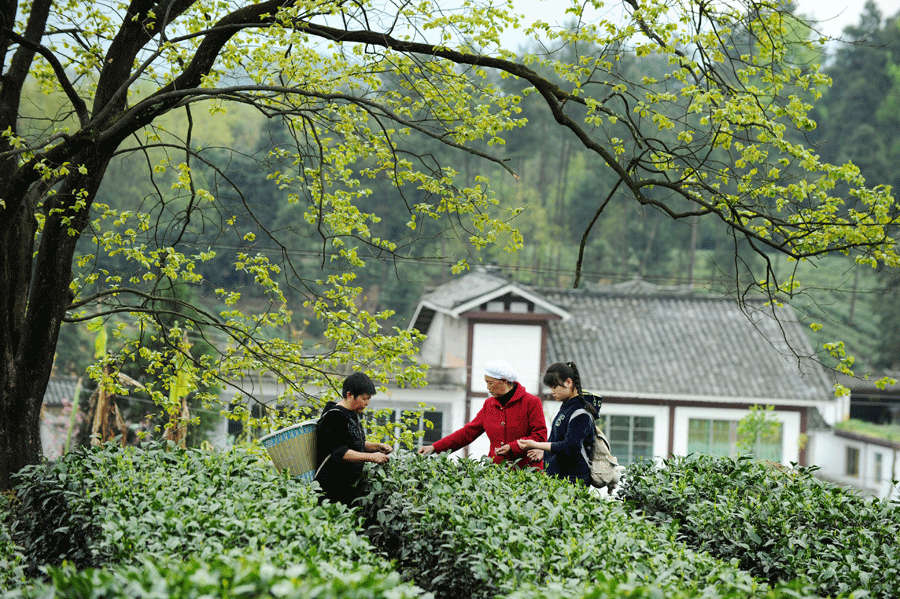 The fragrance of fresh tea fills the air on the streets of Hetaoba, a village in Meitan county, Guizhou province. While this is an unusual season for picking in most tea-cultivation areas, the favorable weather conditions in Hetaoba allow three harvests every year, so the villagers are busy with their "summer tea" collection.
After nearly 50 years of development, the tiny green leaves have not only become Hetaoba's calling card, but also a magic wand for the village and the surrounding area to shake off poverty.
Several factors have contributed to the continued growth of Hetaoba's tea industry, said Liao Jianghong, deputy director of the office of the tea industry in Meitan.
Among them, the area's natural advantages, such as high altitude, daily temperature swings and special soil, allow the production of quality tea.