Two captive-born pandas released into wild
Share - WeChat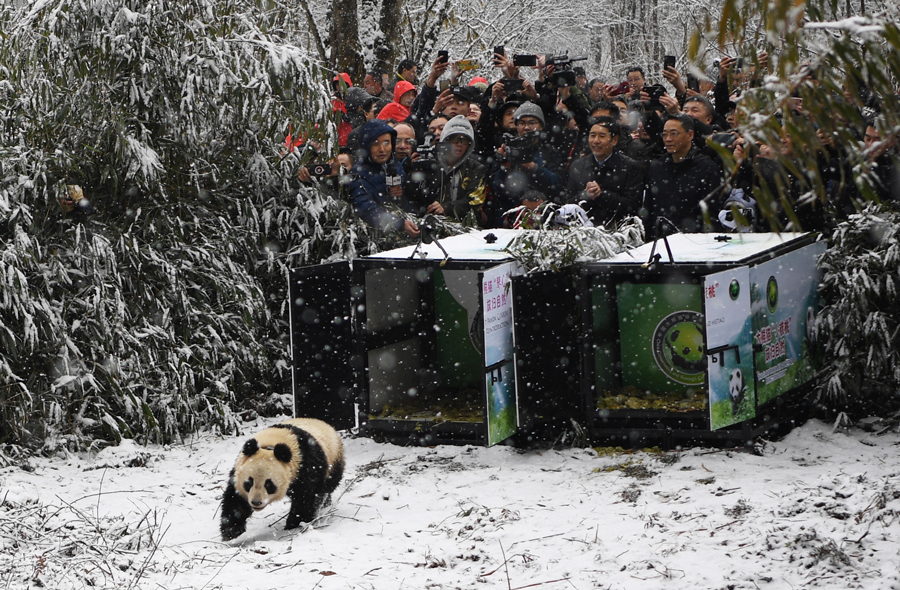 Two captive female pandas were released into the wild on Thursday in Chengdu, Sichuan province, as part of China's latest efforts to rejuvenate the threatened species.
The move is significant because it helps enlarge the mammal's wild population where it remains sparse, experts said.
The pair-Qinxin and Xiaohetao-were released at 10:55 am in the Longxi-Hongkou National Nature Reserve in Dujiangyan, a county-level city in Chengdu that has abundant stands of bamboo to provide food to the pair.
Qinxin was born on June 16, 2016, and Xiaohetao was born on July 30, 2016.