China boost propels L'Oreal
By Shi Jing in Shanghai | China Daily | Updated: 2019-02-26 07:27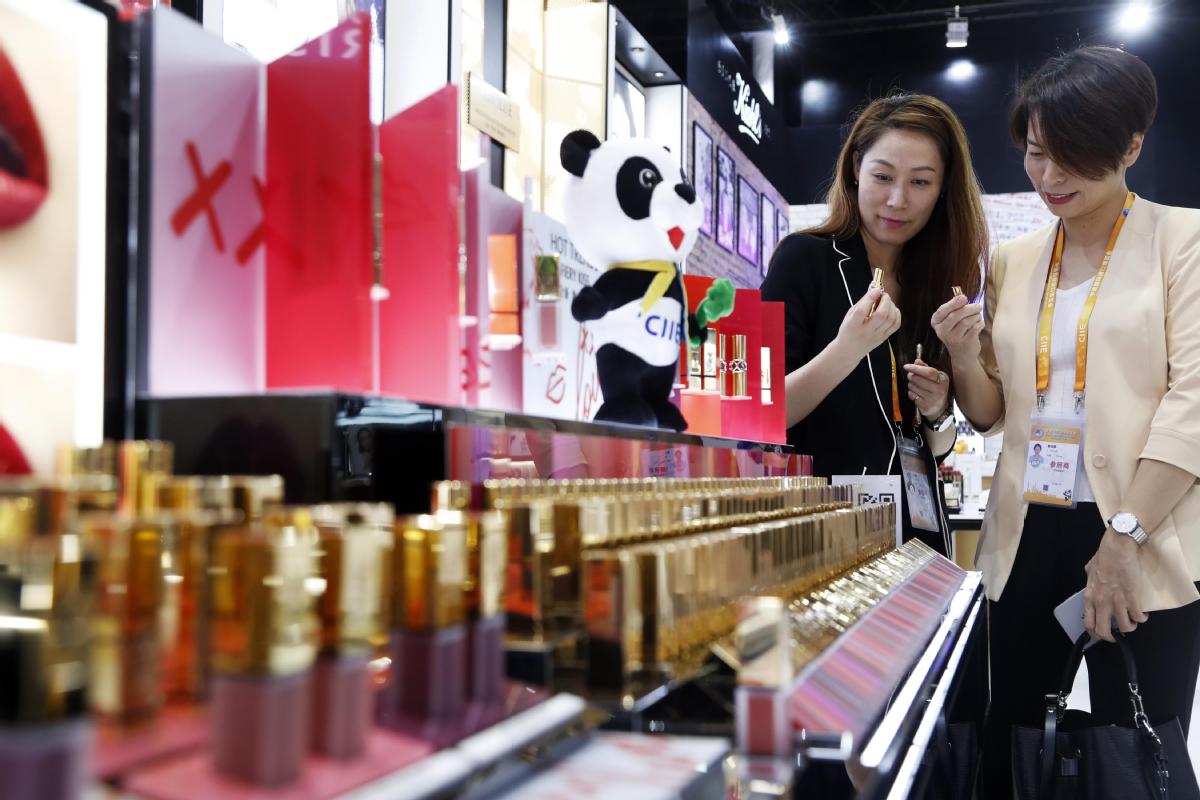 Company gains from demand for premium products, and rapid growth in e-commerce
Boosted by Chinese consumers' higher demand for premium products, L'Oreal Group, one of the world's largest cosmetics groups, registered a 14-year high turnover in China last year, according to fiscal results released on Monday.
Stephane Rinderknech, chief executive officer of L'Oreal China, said at a news conference on Monday that the company's sales revenue surged 33 percent in the country in 2018. The group's six major brands-L'Oreal Paris, Lancome, Giorgio Armani, YSL, Kiehl's and Maybelline-saw their annual turnover top 1 billion yuan ($149.5 million) last year.
L'Oreal's performance last year outshone that of other market players in China. According to Shenzhen-based Qianzhan Industry Research Institute, Chinese cosmetics industry retail sales only grew 9.6 percent year-on-year in 2018, and the forecast growth rate is around 12.5 percent this year.
According to the group's fiscal report released earlier this month, the French cosmetics maker registered an annual growth rate of 7.1 percent in the past fiscal year, the highest in a decade. The group's chairman Jean-Paul Agon said turnover in the Asia-Pacific region exceeded 7 billion euros ($7.9 billion), largely propelled by strong performance in China.
Given that Chinese consumers are increasingly tech-savvy, 22 brands of L'Oreal China have set up e-commerce stores. About 48 percent of premium brand YSL's sales came from consumers in cities where there were no physical stores selling the brand, Rinderknech said.
Last year, China became the largest market for Lancome, another premium brand in L'Oreal's portfolio, said Ma Xiaoyu, general manager of Lancome China. Ma said the Chinese cosmetics market is entering its third evolutionary phase during which makeup products will take more share of the market and make a greater contribution to Lancome's sales revenue. This can be largely attributed to younger consumers born in the 1990s, whose consumption habits are more similar to those in the US and European markets.
Consumer potential in lower-tier Chinese cities cannot be overlooked, she added. Unlike consumers in first-tier cities, those in third and fourth-tier cities prefer shopping in department stores, as it is an important social and recreational activity for them, Ma said.
Recent research from global market consultancy Kantar Worldpanel showed that 70 percent of young people in lower-tier Chinese cities are willing to spend 80 percent of their salaries on daily consumption. Their annual spending is much higher than those in first-tier cities.
Given the robust growth in China, Lancome will roll out products tailor-made for Asian consumers in 2020 and is likely to introduce product lines specially made for Chinese consumers in the near future, she said.
But Ma stressed that there is still much room for growth for high-end cosmetics brands in China, as only some 70 million Chinese consumers have tried premium cosmetics brands so far.
However, better-off Chinese consumers have a strong preference for premium cosmetics products, according to a survey from HSBC Global Research. In the survey released in mid-February, more than 35 percent of the 2,200 Chinese consumers polled said that they will spend more on premium cosmetics, perfume and skincare products this year.