Belt and Road provides opportunity to help individual dreams come true
Share - WeChat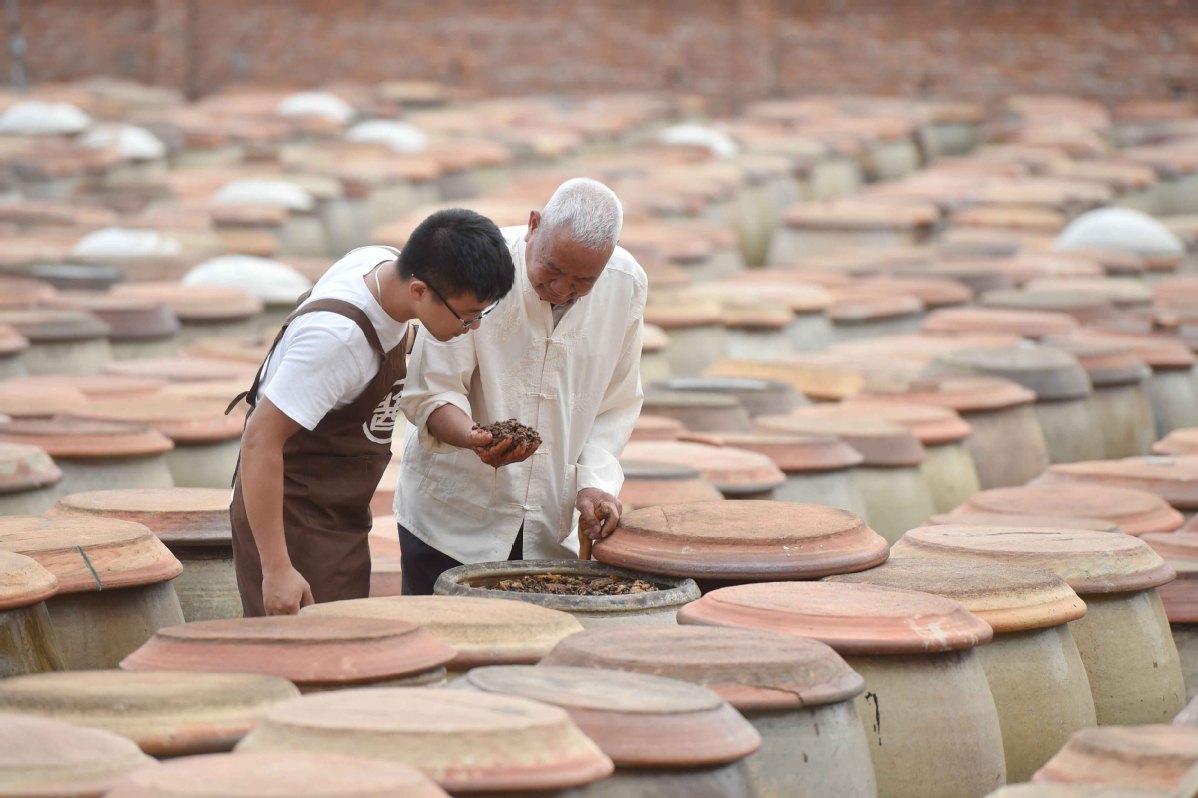 Since the Belt and Road Initiative was put forward six years ago, the two "arches" have stretched out on land and sea. Brilliant talents emerge, passions of youth spark, sweet loves sprout, and magnificent ambitions thrive. It all happens when the Belt and Road provides the opportunity to help many individual dreams come true.
Born in a family dedicated to making soy sauce, Wu Huaqing learned the skills since he was young from grandfather Wu Zongzhou, who had adhering to his own traditional method of making soy sauce for over 30 years in the factory he founded.
After graduating from college in 2014, Wu Huaqing helped his grandfather run the factory.
The high-quality soy sauce they made has been recognized not only by locals, but also by people in Southeast Asian countries like the Philippines and Singapore.