Russia celebrates WW II victory
Share - WeChat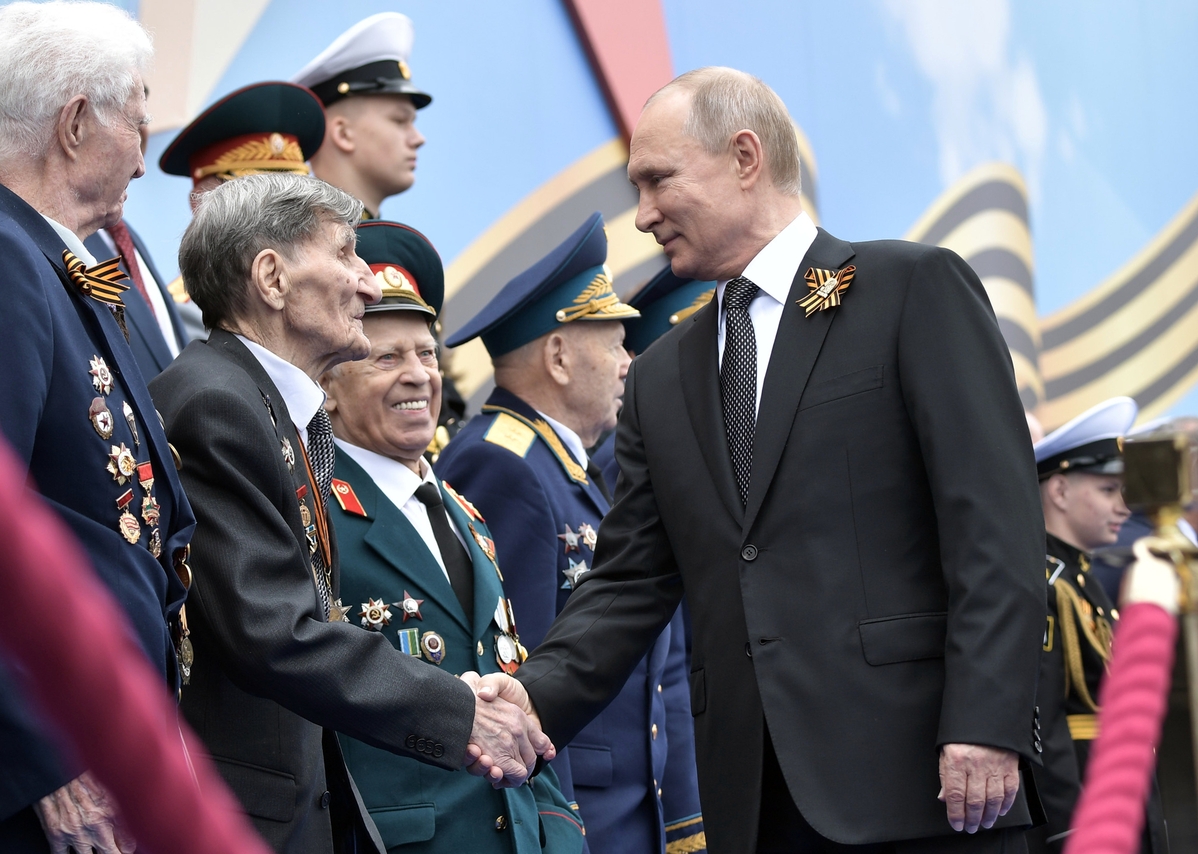 Military parade in Red Square marks 74th anniversary of German defeat
A grand military parade involving 13,000 soldiers and 132 weapons systems was held in Moscow's Red Square on Thursday, to celebrate the 74th anniversary of the victory over Nazi Germany in World War II.
The annual Victory Day parade has been a tradition in Russia as the country commemorates the Soviet victory in World War II on May 9. In Moscow, the day is marked with a massive parade through the city center, showcasing the Russian military's tanks, planes, artillery and soldiers.
The parade began with the march of the banner group of the Preobrazhesnky Regiment's Honor Guard's battalion carrying the Russian flag and the legendary Victory Banner across Red Square. The Victory Banner was hoisted over the Reichstag by soldiers of the 150th Idritskaya division in May 1945.
However, aviation participation, including a scheduled aerobatic flying of Su-30SM and MiG-29 fighter jets, was canceled due to bad weather.