5G remote-controlled car tested in Chongqing
Share - WeChat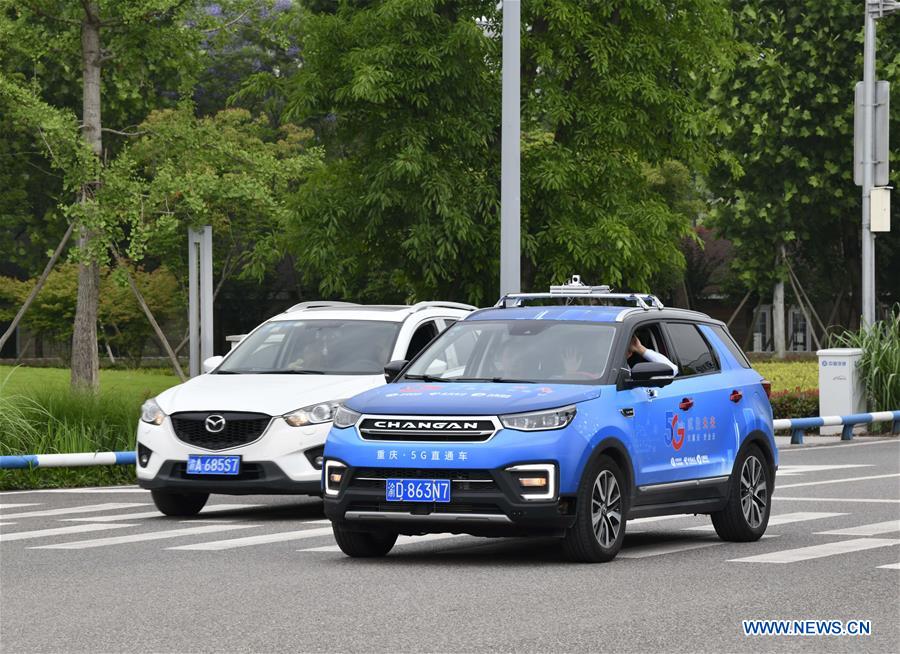 CHONGQING -- A remote-controlled car powered by the 5G network completed a test run on Wednesday in Chongqing, a vehicle-manufacturing powerhouse in Southwest China.
During the test run, a remote operator was able to control the car while watching the live feed of road conditions supported by the 5G network.
The car was co-developed by the Chongqing subsidiary of China Telecom, China Automotive Engineering Research Institute Co Ltd and Datang Mobile Communications Equipment Co Ltd.
Tu Lefei, an expert with the Chongqing subsidiary of China Telecom, said the researchers were working to incorporate more functions such as hazard warnings into the car.
Test data showed that the 5G network is able to provide a peak single-user download speed of 1.6 Gbps, nearly 16 times faster than that of 4G services.