Travel expo attracts top tourism industry players to Beijing
Share - WeChat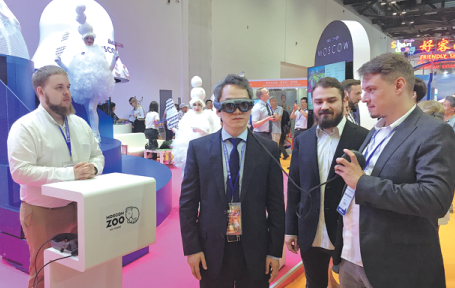 Chinese travelers' wanderlust has driven tourism companies from across the globe to vie for their attention.
Approximately 1,000 of the biggest players in the tourism business from around China were joined by their counterparts from more than 80 countries and regions to show what they have to offer at the Beijing International Tourism Expo on June 18.
"I want to meet travel agencies from China because I want tourists here to know more about our country," says Veneta Stefanova Raykova from the Club Mondo travel agency, which is based in Bulgaria's capital, Sofia.
Raykova heard about the Beijing tourism expo from friends in the travel industry, who she says have forged cooperative relationships with Chinese tourism operators through similar expos in China.
"We are very interested in the great potential of the Chinese tourism market," she says.
Last year, the number of Chinese outbound travelers reached 149.72 million, a rise of 14.7 percent compared to the previous year, the Ministry of Culture and Tourism reports.
The country received 5.54 billion tourist visits in 2018, an increase of 10.8 percent year-on-year.
Raykova's travel agency has prepared a package of tours that will enable Chinese travelers to enjoy the best of what Bulgaria has to offer and presented them at the expo.
"Bulgaria is very beautiful and shares certain similar cultural traits with China, so we should have good connections with Chinese travelers, "Raykova says.
Previously, Club Mondo only organized tours for Chinese visitors on a diplomatic level, but it now wants to attract ordinary Chinese travelers.
Raykova says her agency is aiming to reach 100,000 Chinese travelers in the near future.