Desecration of national flag widely condemned
Share - WeChat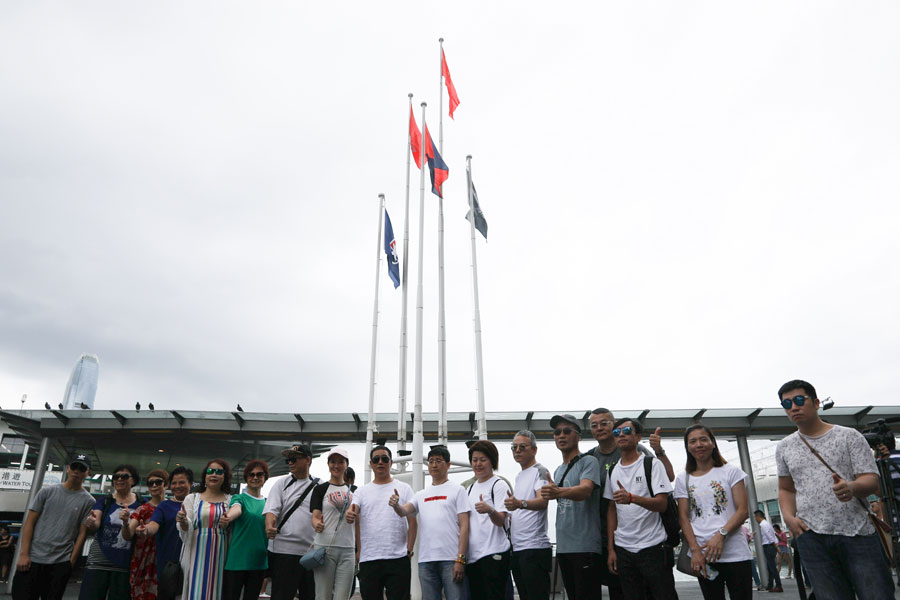 Central government strongly condemns flag-insulting act by radicals in Hong Kong
BEIJING -- A central government spokesperson on Sunday strongly condemned the act of flinging the Chinese national flag into the sea by some radical protesters in Hong Kong.
Black-clad protestors removed the Chinese national flag from a flagpole near Tsim Sha Tsui and later flung the flag into the water on Saturday, said the spokesperson for the Hong Kong and Macao Affairs Office of the State Council.


Liaison office strongly condemns flag-insulting acts of radicals in Hong Kong
HONG KONG -- The Liaison Office of the Central People's Government in the Hong Kong Special Administrative Region on Sunday strongly condemned the illegal acts of insulting the Chinese national flag and challenging national sovereignty by some radicals in Hong Kong.

Hong Kong saw a solemn ceremony in Tsim Sha Tsui early Sunday morning after various sectors formed a united front to voice their disapproval of the desecration of a national flag by masked radical protesters on Saturday.
A reward of HK$1 million was offered for information on the culprits by Leung Chun-ying, vice-chairman of the National Committee of the Chinese People's Political Consultative Conference.
Following the incident, Leung posted three separate messages on his social media page to express "strongest condemnation" against the defiling of the national flag.
On Sunday morning, some Hong Kong residents organized a gathering to sing the national anthem at the Tsim Sha Tsui pier, where the national flag was removed and tossed into the sea by anti-government masked protesters the day before.
A spokesman at the scene reprimanded the act as unlawful and undermining the city's rule of law and urged the members of the public to stop participating in the illegal activities and safeguard the "one country, two systems" principle.